Duque was sworn into office on Tuesday. "We will make corrections to those structural errors which surfaced when applying the accord. The victims [of the conflict] must receive moral, financial and economic compensation from executioners," Duque said at the inauguration ceremony.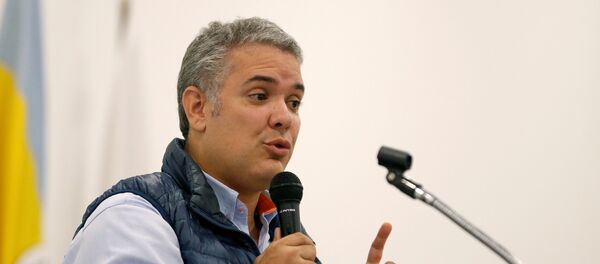 Colombia's new leader said that within a month his government would also assess peace negotiations underway with National Liberation Army.
The Revolutionary Armed Forces of Colombia (FARC) rebel movement waged a revolutionary struggle against Colombian authorities for over 50 years before signing a historic peace accord in 2016.