New Delhi (Sputnik): India's state-owned Hindustan Aeronautics Ltd (HAL) has placed an order worth $39 million with Sweden's Saab for Integrated Defensive Aids Suite-2 (IDAS-2) for the Indian Army's Dhruv helicopter. IDAS will serve as the electronic warfare self-protection system for different variants of Dhruv advanced light helicopters that HAL manufactures. The system comes in handy against different types of airborne threats such as radar, laser, and missile approaches, and automatically deploys the required countermeasures. 
READ MORE: Saab's Offer for Gripen-E With 100% ToT Leaves India Unimpressed
"The order includes the IDAS-2 and the production will take place at Saab's facility in Centurion, South Africa. Deliveries will begin during 2019," Saab said in a statement.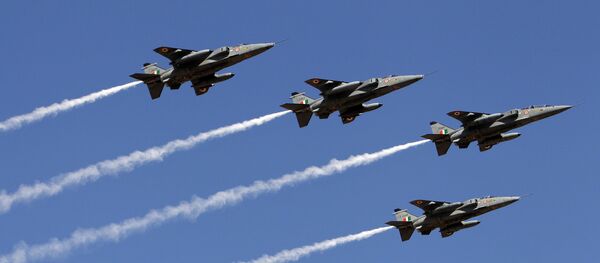 This is the follow-up purchase of the 2013 contract worth $33 million. Saab's IDAS is customized for airborne platforms like Agusta-Westland A109, Super Lynx 300, Boeing CH-47 Chinook, Denel Rooivalk and Oryx, Eurocopter Cougar. 
"The system has a long and successful history with proven capability on many airborne platforms. This order strengthens our position as a supplier of high-tech systems to the Indian Armed forces," Trevor Raman, head of Saab Grintek Defense said in a statement. 
READ MORE: India's HAL Signs $8.5 Million Contracts to Maintain SAAB's EW System in India
During Aero India 2017, Saab Grintek Defense and HAL signed a contract valued at $8.5 million to deliver a transfer of technology for in-country maintenance of Saab's IDAS in India. As per the contract, HAL will focus on maintenance and repair of IDAS equipment for Indian end-users and SAAB will provide critical spare parts and proprietary components for the entire service life of the IDAS.