US military strategists believe that a space-based sensor layer's vantage point high above Earth would ensure persistent tracking of hostile missiles, a capability that by far exceeds that of ground-based sensors.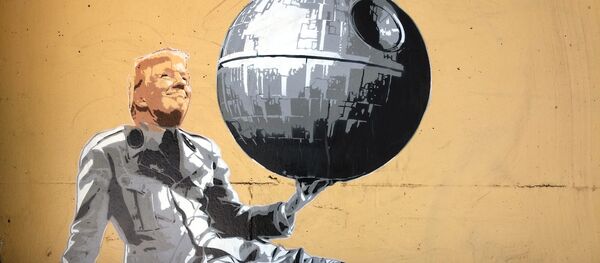 The Pentagon and Congress are pushing for a possible deployment of missile defense interceptors in space, Defense News reported, citing the Missile Defense Agency's director, Lt. Gen. Samuel Greaves.
General Greaves described the MDA's concept of a possible space-based sensor layer intended for missile defense efforts in an August 8 speech at the Space and Missile Defense Symposium in Huntsville, Alabama.
The missile defense community has been talking "seriously" about a sensor layer in space "actively over the last year," Greaves said.
While many decisions still have to be made regarding requirements, definitions, development paths and the acquisition process, "the key thing," Greaves said, "is that there is serious consideration and support being given to the need to deploy these space sensors because we must do so."
Greaves laid out rough outlines of what the agency is looking in its effort to build a robust sensor layer.
READ MORE: Trump Establishes Space Force as Sixth Branch of US Armed Forces
First, the MDA might use the Overhead Persistent Infrared OPIR Global Scanning system, which currently exists as part of the US Air Force, to alert and characterize activity in space, essentially "to be the bell ringer if something is going on," Greaves said.
He added that the sensor layer would have a regional detection and tracking capability staring down at Earth that could go after hypersonic threats and other "dimmer" targets and could be able to catch missiles in the boost or burnout phase of flight.