The plant is just three miles from the secretive chemical research lab operated by the Ministry of Defense in Porton Down, the Sun reports.
"The ambulance service contacted Wiltshire police and Dorset and Fire and Rescue service at just after 5p.m. today following reports of an explosion at the Chemring plant on High Post Road in Netton," a spokesperson for the police department said.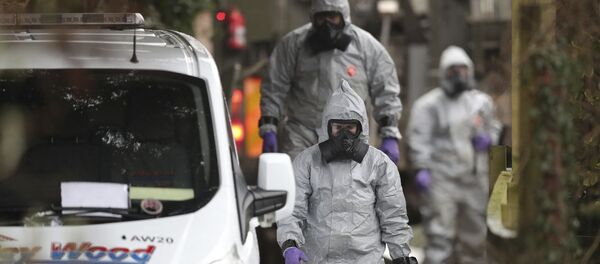 Six fire crews responded to the blast in addition to ambulances. The police and the Health and Safety Executive will be investigating the source of the explosion while road traffic in the area has been halted by authorities.
The facility produces hardware meant to fortify naval ships and aircrafts from enemy fire.
The name of the deceased has not been released yet as the next of kin has not been notified. Police expect no other casualties. "The incident has been contained and there is no risk to people in the local area," police said.
The explosion follows the poisoning of double agent Sergei Skripal and his daughter Yulia by a substance believed to be Novichok. British authorities accused the Russian government of orchestrating the attack, a charge Russian officials refute. Other poisonings from the same substance have also rocked the area after British citizens were hospitalized by it. One woman died and a man was hospitalized.