Sputnik: What do you make of the latest trade tariffs?
Pauline Loong: Basically I think China's response has been quite grown up. They are not retaliating for the sake of retaliation. China is not going to as the American's say cut of its nose to spite their face. The idea is I will retaliate if it benefits me. For example, Crude Oil they are going easy on that, they are going easy on aircrafts because they are the things they need. So if you look at the whole list of things China have put out, it's quite well considered. I think China is hoping to make the best of a bad situation.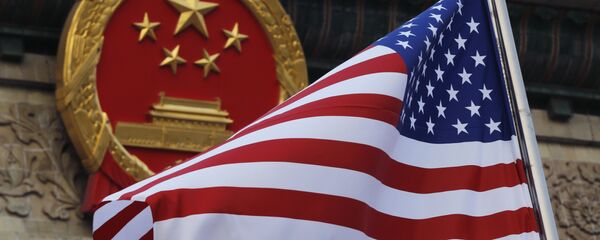 Sputnik: Are manufacturing starting to feel these tariffs yet?
Pauline Loong: I think it's far too soon, I think many in the industry are still thinking and hoping let's wait and see, let's not end everything yet. Maybe they'll be a last minute agreement or maybe it's a bluff. They are still waiting and taking a look to see what should be done. When the tariffs really hit and they decide they've got to make a decision on whether to buy or change the buyer or reorganise the supply chain, that takes time. It will be some time before all that flows into the numbers and get printed. We are not going to see any disastrous numbers for a quarter or maybe two.
READ MORE: US Tariffs Loom Large in Kansas Primary Election
Sputnik: How far could these tariffs go, is there any sign of them de-escalating?
Pauline Loong: I do not think there will be any de-escalation, because from the American point of view, this is more than a dollar and cent fight. This is more than just trade and tariffs. The United States seems to seeing China as more than just a competitor in trade who observe the rules. They seem them as basically a rival in geopolitical supremacy, so that makes it very difficult for an agreement to take place.
The views expressed in this article are those of the speaker, and do not necessarily reflect those of Sputnik.