Greece has recalled its ambassador to Russia, Andreas Fryganas, the source told Sputnik.
"The decision has been made. The decision was made personally by Greek Minister of Foreign Affairs Nikos Kotzias," the source said.
According to the source, in the coming days, Fryganas will return to Athens and another ambassador will be sent to Moscow, but it is not yet known when this will happen.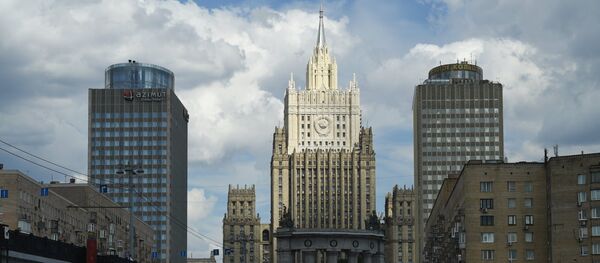 Earlier this summer, Athens expelled two Russian diplomats and imposed a travel ban on two more, accusing them of meddling in security issues and attempting to bribe Greek officials.
Explaining the decision over the Russian diplomats, Athens stated they intended to thwart a deal between the Former Yugoslav Republic of Macedonia (FYROM) and Greece, which would allow Macedonia to join NATO.
A decades-long conflict between Greece and Macedonia was settled this June, after Skopje decided to change the name of the country.