Fox News reported Friday that Iranian forces launched the Fateh-110 Mod 3 missile during Iran's large-scale naval exercises to practice shutting down the Strait of Hormuz, citing information from a US surveillance satellite and three officials familiar with the matter. It appears to be Tehran's first missile test of 2018.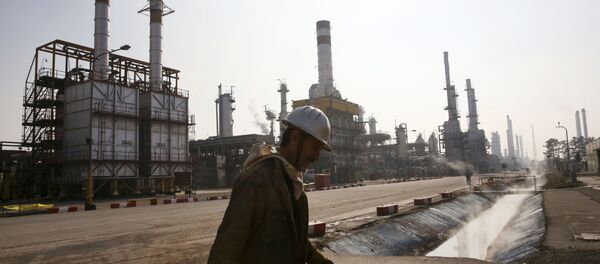 10 August 2018, 18:22 GMT
The missile took off from Bandar-e-Jask, Hormozgan Province, in southeast Iran, US officials told Fox, and traveled approximately 100 miles over the Strait of Hormuz before landing in a desert on Iranian territory. The flight path was "shore-to-shore," one of the officials said.
The Pentagon acknowledged Iran's naval exercises but declined the opportunity to comment on the missile launch.
"It's pretty clear to us that they were trying to use that exercise to send a message to us that as we approach this period of the sanctions, they had some capabilities," US Gen. Joseph Votel, head of US Central Command, told reporters Wednesday at the Pentagon. Iran, however, regularly conducts naval drills near the strait, and the missile test was done in what amounts to Iran's territorial waters, a US official confirming the test said, Reuters reported.
Any disruption in the strait's security would instantly spur chaos in energy markets and could have devastating impacts on national economies across the globe. Data from Lloyd's List Intelligence suggest some 80 percent of crude oil flowing out of the Persian Gulf through the strait is destined for China, Japan, India, South Korea, Singapore and other Asian markets.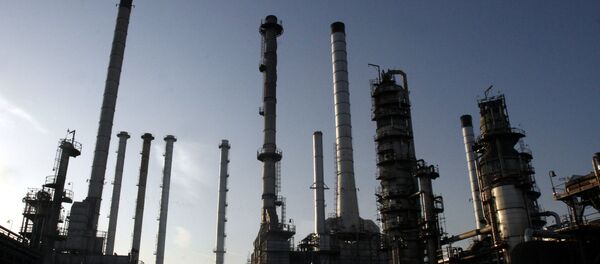 "The Strait of Hormuz is the world's most important oil chokepoint because its daily oil flow of about 17 million barrels per day in 2015 accounted for 30 percent of all seaborne-traded crude oil and other liquids. The volume that traveled through this vital choke point increased to 18.5 million b/d in 2016," the US Energy Information Agency reports.
About 30 percent of global liquid natural gas exports came from Qatar out through the Strait of Hormuz in 2016, BP's "Statistical Review of World Energy 2017" found.