Kessler joined the show to discuss his upcoming event, "Unite the Right 2," this weekend, which is taking place near the White House just one year after the deadly first Unite the Right rally in Charlottesville, Virginia.
During the 2017 rally, 32-year-old Heather Heyer was killed when a car was intentionally rammed into a group of counter-protesters by a white nationalist attending the Unite the Right event. Nineteen others were injured. In a separate incident, a police helicopter monitoring the protest crashed, killing two officers.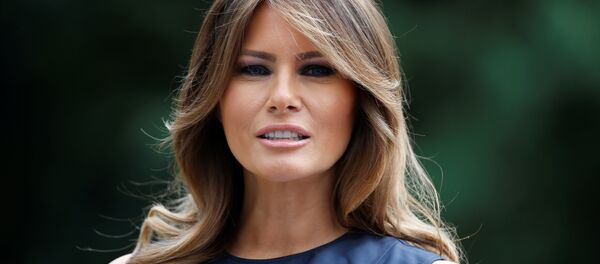 Offering a disclaimer to listeners, King set up the interview by saying, "some of what you're about to hear is racist and offensive."
"I am not a white supremacist; I'm not even a white nationalist," Kessler said. "I consider myself a civil and human rights advocate focusing on the underrepresented caucasian demographic."
The 34-year-old went on to explain that white people in America are underrepresented because "they're the only group that is not allowed to organize into political organizations and lobbies and talk explicitly about what interests are important to them as a people."
"You have blacks who are able to organize with Black Lives Matter or the NAACP, you have Jews who have the [Anti-Defamation League], and Muslims have CAIR [the Council on American-Islamic Relations]," he added, stressing that if a group of white people organize, it's labeled "supremacy," while for others it's deemed "civil rights."
When King remarked that former Ku Klux Klan leader David Duke and neo-Nazi Patrick Little were listed as speakers at the event, Kessler accused the host of not knowing "anything about my rally," since he hasn't revealed who will be speaking. It should be noted that King was citing a National Parks Service permit for the event.

A race science discussion then erupted after King asked Kessler whether he thought "white people were smarter than black people."
"There are differences in mental life, just as there is in physical life," Kessler began before citing the widely refuted work of social scientist Charles Murray, who has been criticized for his claims suggesting a link between race and intelligence.
Kessler went on to offer rankings of different races according to IQ testing. King responded to Kessler's race ranking by saying he "doesn't sound like someone who wants to unite people," to which the Kessler replied by saying King simply does not "respect science."
The interview later shifted and focused on Hawk Newsome, the president of Black Lives Matter of Greater New York, as a way to offer some sort of balance to Kessler's comments. His segment was less than half the length of Kessler's.
Newsome, who'd been invited to speak at Kessler's event, explained to King that he decided against joining the rally and instead on partaking in a counter-protest because speaking at the rally simply didn't seem right.
"We operate in unity; we represent Black Lives Matter Greater New York, rejuvenation; we represent a coalition of people… We just didn't feel right being on a stage that's consumed by hate," Newsome said. "There's no way that I will validate that type of energy and allow myself to be tokenized just so they can turn around and say, 'Hey, look, we care about… we're not all bad; we believe in the First Amendment; we're inviting a Black Lives Matter leader on the stage.'"
Within moments, netizens took note of NPR's "both sides" discussion and took the station to task.
​Despite the outrage, a spokesperson for NPR told the Observer that having Kessler on shouldn't be mistaken as reflecting the views of the company. "Interviewing the people in the news is part of NPR's mission to inform the American public. It does not mean NPR is endorsing one view over another. Our job is to present the facts and the voices that provide context on the day's events, not to protect our audience from views that might offend them."