US liquefied natural gas (LNG) supplies to China have been caught in the crossfire amid the ongoing tariff war between Washington and Beijing.
President Donald Trump anchored his hopes on US LNG and vowed to make the US an energy super-power. It was expected that China would play a significant role in Trump's grand design.
"China needs to import very, very large amounts of LNG and from their point it would be very logical to import more of it from us, if for no reason other than to diversify their sources of supply. It would also have the side effect of reducing the deficit," US Secretary of Commerce Wilbur Ross told Bloomberg TV in March 2018.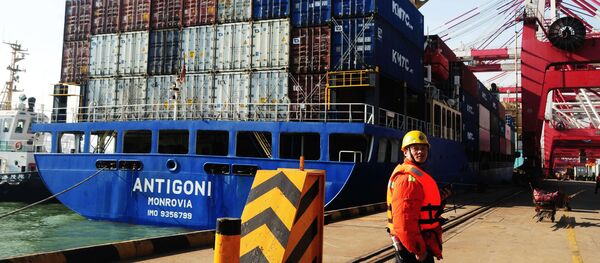 China's demand for natural gas is steadily growing as Beijing closes obsolete coal-fired power plants as part of its fight with air pollution. In the first half of 2018, Chinese imports of US LNG grew 17 percent when compared with the same period last year.
Moreover, in May 2018, Vice Premier of the State Council of the People's Republic of China Liu He and Secretary of Commerce Ross agreed to further increase deliveries of super-chilled American fuel to China.
However, US-China trade frictions have dramatically escalated since June 15, when Trump confirmed that a 25 percent tariff would be imposed on $50 billion in Chinese goods. In July, Washington introduced high duties against $34 billion in Chinese imports. This month the Trump administration has promised to subject an additional $16 billion in Chinese products to 25-percent tariffs, starting August 23. Beijing has responded with tit-for-tat measures, targeting US LNG among other American exports.
Speaking to Sputnik China, Mei Xinyu, a researcher at China's Ministry of Commerce, emphasized that Washington had shot itself in the foot, adding that the PRC would preserve its status as a global trading power no matter what.
"The US is ranked second after China in terms of exports," Mei said. "However, the gap between China and the United States is almost twofold. And it is unlikely that a trade war will affect China's status as a world trading power."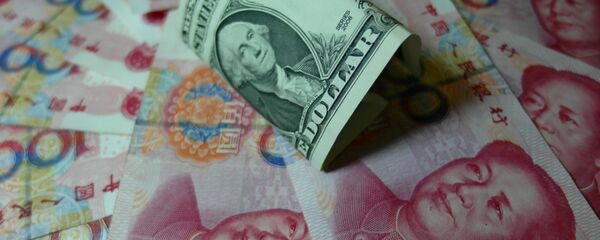 He stressed that in July, Chinese exports to the US had grown by 12.2 percent despite the US tariff war. Mei added that in the first seven months China's exports to the US had increased by 13.3 percent.
"So, the impact of American tariffs on China is very limited, the maximum effect they could have only at the very beginning of the trade war," the scholar said. "However, for the United States, its consequences will become more tangible and heavy in due course."
Meanwhile, Russia's LNG supplies to China are growing steadily. In July, two Arc7 ice-class tankers "Vladimir Rusanov" and "Eduard Tolle" delivered the first batch of Russian LNG to China within the framework of the Yamal LNG project.
Beijing is actively discussing the increase in natural gas supplies with Moscow. The options for the construction of the second branch of the "Power of Siberia" gas pipeline from the East Siberian fields are being worked out. There is also an option for the construction of an "Altai" gas pipeline from the West Siberian deposit. In February, Gazprom came up with the plan to build a pipeline to delivery Russian natural gas from Sakhalin to China.
That means that the energy gap left by the US amid the Sino-American trade war could be quickly filled by Russian hydrocarbons.
The views and opinions expressed by Mei Xinyu are those of the contributor and do not necessarily reflect those of Sputnik.