"Current CIA director Gina Haspel described graphic acts of deliberate physical torture including the waterboarding of a suspected Al-Qa'ida terrorist under her supervision when she was chief of base at a CIA black site in Thailand in 2002, according to declassified CIA cables," the National Security Archive, a nonprofit group, said in a press release accompanying the documents posted on Friday.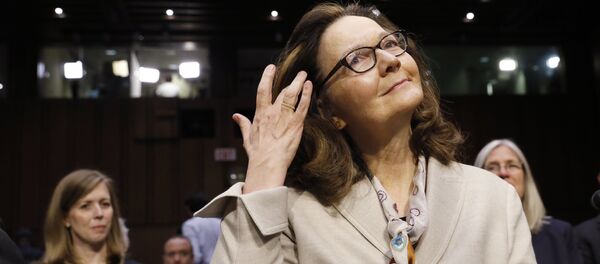 Al-Qaeda* suspect Abd al-Rahim al-Nashiri, according to the documents, was waterboarded and physically tortured by CIA personnel at the secret prison because agents believed he had perishable threat information that he was not willing to share.
The National Security Archive acquired the documents from the US government through a Freedom of Information Act lawsuit.
Haspel, who was sworn in as FBI Director in May, went through an uncertain confirmation process as lawmakers questioned her role in the CIA interrogation program and the destruction of evidence that revealed torture techniques such as waterboarding.
During her Senate confirmation hearing, Haspel pledged that the now illegal interrogation and detention program would not resume under her leadership.
READ MORE: UK Complicity in Torture Revealed in New Report: Now What?
The National Security Archive, a non-profit group based out of George Washington University, was founded in 1985 by journalists and scholars to counter US government secrecy. The archive includes more than 100,000 declassified records, reportedly the largest collection of any nongovernmental organization.
*A terrorist group banned in Russia