Darrell Miklos, a shipwreck explorer and star of Discovery Channel's documentary series "Cooper's Treasure," claims that he has discovered evidence of extra-terrestrial activity on Earth.
Miklos has been using maps created by his close friend Gordon Cooper, a famed American astronaut, to identify magnetic "anomalies" and find shipwrecks in the Caribbean.
During a dive in the Bahamas, he spotted a giant unidentified submerged object. "It was a formation unlike anything I've ever seen related to shipwreck material, it was too big for that," he told The Daily Mail.
Miklos saw 15 100-meter-long protrusions jutting from its side, which he compared to "five arms coming out of a steep wall cliff and each one of these is the size of a gun on a battleship."
He took to Cooper's files in search for further clues to the mysterious object's identity and found out that the astronaut had written "unidentified object" on the location.
"Then it made sense to me why it wasn't identified as a shipwreck… he had to mean it might be something from another world," he said.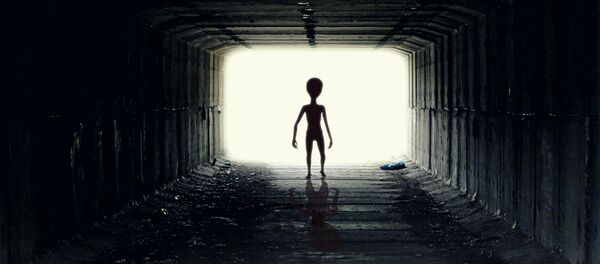 "Gordon believed in aliens. He believed that we had visitors from other planets and he also believed that a lot of these things landed in this particular part of the world," Miklos added. He wants to remain "neutral" until he can find more evidence on what he believes could be an alien spacecraft.
Gordon Cooper was a NASA astronaut, who piloted the Mercury-Atlas 9 mission and became the first American to sleep in space during that flight. He was a firm believer in UFOs and repeatedly claimed that the US government was covering up information about them.
"Cooper's Treasure" follows Darrel Miklos, who travels the world to track down shipwrecks originally detected by Gordon Cooper from space back in the 1960s.