The Summit of Caspian States, which brings together the leaders of countries bordering the inland sea, has extraordinary significance, the convention guarantees that countries outside the region are absent from the Caspian Sea, Russian President Vladimir Putin said.
The meeting is expected to last an hour and a half, followed by a signing ceremony and a photo opportunity.
The state leaders will then take a stroll along the Caspian waterfront.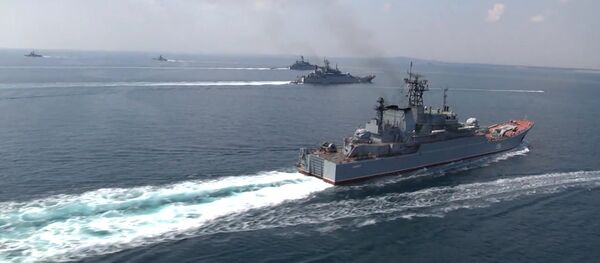 The convention that determines the legal status of the body of water and rights and responsibilities of the littoral states has been 22 years in the making.
The water surface will mainly be open for joint use, while the sea floor can be accessed based on the international legal framework. The convention also reaffirms that no states other than the five signatories can place their armed forces at the Caspian Sea.
Caspian Sea Littoral States to Create Economic Forum
Leaders of the five states surrounding the Caspian Sea will establish the Caspian economic forum, Russian President Vladimir Putin said on Sunday.
"The decision to establish the Caspian economic forum will allow to strengthen contacts between business communities of our countries," the Russian president said at the summit of the Caspian Sea littoral states in Kazakhstan's city of Aktau.