The Israeli military will continue its campaign against Gaza's ruling organization Hamas, Prime Minister Benjamin Netanyahu said on Sunday, as quoted by The Jerusalem Post.
"We are in the midst of a campaign against the terror in Gaza. There has been an exchange of blows and this will not end in one blow," Netanyahu said ahead of a cabinet meeting, adding that Israel had one clear demand: "a total cease-fire."
READ MORE: Third Palestinian Dies After Friday's Clashes With IDF — Gaza Health Ministry
For his part, Jerusalem Affairs and Heritage Minister Ze'ev Elkin, who is a member of the high-profile Security Cabinet, said that Israel was not negotiating with Hamas under fire and that all the talks that had been held were between the Fatah-controlled Palestinian Authority and other envoys.     
He added that Israel was not planning to do anything more than restore the situation that existed before the latest flare up with Hamas at the end of March.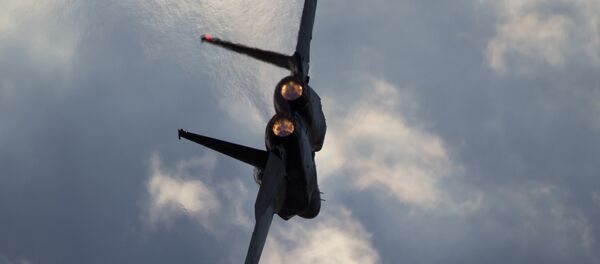 11 August 2018, 13:45 GMT
These statements were made shortly after reports surfaced that Israel and Hamas, the militant group that rules the Gaza enclave, reached a ceasefire "on the basis of mutual calm" following the latest uptick in violence this week.
On Wednesday, Hamas fired over 180 rockets at Israel's southern communities, prompting a response from Israeli jets, which bombed more than 150 targets in Gaza.
The exchange of hostilities comes amid increased tensions between Hamas and Israel, which escalated in late March when Hamas orchestrated mass protests along the Gaza border fence, promoting the right of Palestinians to return to their homelands in what is now Israeli territory and protesting President Donald Trump's decision to recognize Jerusalem as Israel's capital and move the US Embassy there.