Sputnik: What is your take on the US-UK cooperation, given President Trump's plans to develop a 'Space Force'?
Gbenga Oduntan: Trump's Space Force might have its military uses and credit that should be given to it from a US point of view. But my approach to this development is that it's a negative thing from an international point of view; because it needlessly militarizes outer space, which is the common heritage of mankind, a province of mankind and for which dozens of treaties have been written to keep it a zone of peace. So yes, I do recognize the national value to the United States, but from an international point of view it is bad news.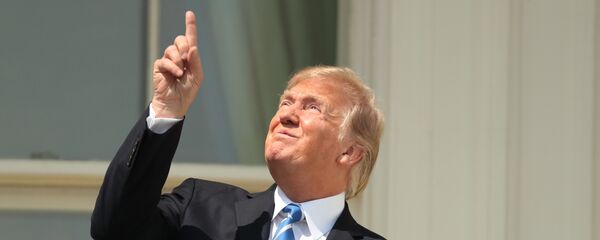 11 August 2018, 00:56 GMT
Sputnik: What legal instruments need to be put in place to ensure that space is used for peaceful purposes?
Gbenga Oduntan: The best legal device would be not to do it all. Outer space law does not say you cannot have some military uses of space. You can, obviously, because satellites can assist [countries'] air forces, can assist the ground forces. That's the bread and butter of national use of outer space by all nations. 
But what President Trump seems to be doing is something very different. He is looking at an active space force, the placement of weapons in outer space, and domination of outer space. Those [ideas] are clear violations of international law.
Sputnik: The UK plans to launch small rockets, but do you think it might eventually move on to heavier equipment or even weaponry? What are the chances of finding a loophole to make this a reality, and what are the chances that it can be prevented?
Gbenga Oduntan: The UK has every right and even duty, given its Brexit difficulties, to invest more in the use of outer space, and particularly in space and satellite technology. We already have very clear advantages. I think the UK already controls about 6 percent of the satellite launch industry. So to that extent, the UK needs to do very little. It's always been an actor in outer space, and it just needs to continue doing its lawful research. 
In terms of the money to pour into satellite launch technology, yes, that's where I think cooperation with the US, and indeed, cooperation with anyone who can assist with funds, will be useful. I don't know whether the money will be there, given the various things which are also asking for national attention in the UK in the post-Brexit world. But it's actually very advisable for the UK to try and develop its current advantages in this area.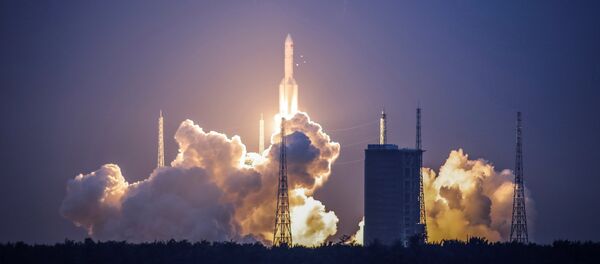 10 August 2018, 19:53 GMT
Sputnik: What's your outlook on the US's aspirations for a Space Force? How likely are they to fuel a space race?
Gbenga Oduntan: They definitely will fuel a space race. Russia, from my understanding, has already said that they view the space force plans as a provocation, and that they would take it quite seriously. What that means is that Russia will also step up its aspirations in that area. This is not what we need at this stage of world history. We certainly do not need a repetition of the mistakes we've made here on Earth in space.
There is a loophole in space law. That loophole allows countries, and seemingly also private companies, to place satellites in space. But it does not completely seal the use of weapons in space. 
There is an opportunity to do so in a new treaty that is being decided upon now, but of course the US has pulled out of that and is not interested. So yes, it does appear that unless the administration changes its view, or future administrations in the US change their view on this, which is quite likely, that we are headed for a space race.
Read More: New Pentagon report Names Russia, China as Threats to US Space Capabilities
Dr. Gbenga Oduntan is an associate professor of international commercial law at the University of Kent in Canterbury. The views expressed by Dr. Obuntan are those of the speaker, and do not necessarily reflect those of Sputnik.