"We are asking global Britain to use its considerable diplomatic power and influence and join us as we lead a concerted global effort towards a genuinely comprehensive agreement," the ambassador wrote.
He also criticized Iran for sponsoring "proxy wars" and hostile activities, rather than investing in the national economy. The ambassador said that Iran needs substantial changes to its policies to make its own behavior normal.
READ MORE: Iran to Ease Currency Exchange Regulations Ahead of US Sanctions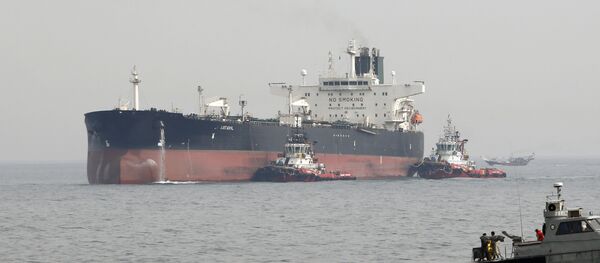 Earlier, the British Minister for Middle East Affairs Alistair Burt stated that the agreement on the nuclear program plays an important role in regional security. He also noted that together with the European Union, London would
protect British companies
from the US sanctions, noting, however, that London was open for a dialogue with Washington regarding sanctions against Iran.
In early May, Trump announced his decision to pull out of the 2015 Iran nuclear agreement signed in Vienna by Iran, the European Union, China, France, Russia, the United Kingdom, the United States and Germany. The US president also announced the restoration of all sanctions against Tehran, including secondary ones that apply to other countries conducting business with Iran.