"The issue of using national currencies in bilateral trade operations is a topic that has been raised by the Russian side for a long time and consistently at various levels, including at the top level. President [Vladimir] Putin has repeatedly spoken about this possibility and moreover, about its practicability. Of course, this is subject to scrupulous work, scrupulous calculations but this is what we are striving for in our bilateral trade and economic relations, and what has been repeatedly mentioned at the bilateral Russian-Turkish talks," Peskov told reporters answering a question whether  the switch to the national currency in trade with Turkey was beneficial for Russia.
On Saturday, Turkish President Recep Tayyip Erdogan said that Ankara was preparing to switch to the national currency use with its largest trading partners, such as China, Russia, Iran and Ukraine, and was also ready for such a move in trade with the European Union.
READ MORE: Europe Seeking to Boost Ties With Russia, Turkey Apart From the US — Analysts
Speaking further, the spokesman said that the financial and economic situation in Turkey was not affecting implementation of joint projects with Russia yet.
"I do not know that this situation may somehow affect the development of projects. Everything is proceeding as usual," Peskov told reporters.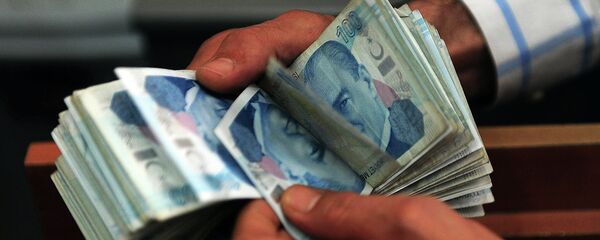 13 August 2018, 11:14 GMT
He said hypothetical speculations about Russia's possible financial assistance to Turkey are inappropriate.
Turkey's national currency has lost almost 20 percent of its value since Friday, when US President Donald Trump authorized a 20 and 50 percent tariff hike on imported Turkish aluminum and steel, respectively.