The move follows a coordinated ban between Apple, Facebook and YouTube against far-right fringe media outlet InfoWars and Facebook's temporary unpublishing of independent pro-Bolivarian outlet Venezuela Analysis.
Facebook first shut down the page on January 23, 2018, just four days after Facebook CEO Mark Zuckerberg promised users of the social media company that they would let "the community determine which sources are broadly trusted."
That promise stands in apparent contradiction to Facebook's partnership with the Digital Forensics Lab, an arm of neo-conservative Beltway think tank the Atlantic Council, in an effort to weed out so-called fake news and disingenuous use of Facebook's platform. The Atlantic Council is funded primarily by US defense contractors, NATO and Gulf monarchies.
The think tank has taken aim at the government of Venezuela, which provides most of TeleSur's funding, alongside other socialist Latin American states. The think tank "simultaneously claims that the democratically elected Bolivarian leader [Nikolas] Maduro drove Venezuela 'to the worst economic and humanitarian crisis in [its] history,'" while also calling on the US to "ramp up economic sanctions on Venezuela as part of a strategy to change [Maduro's] authoritarian behavior," Sputnik News previously noted.
"The shuttering of progressive media amidst the 'fake news' and Russiagate hysteria is what activists been warning all along — tech companies, working in concert with think tanks stacked with CIA officials and defense contractors, shouldn't have the power to curate our reality to make those already rendered invisible even more obsolete," Martin told Sputnik News.
In a post on TeleSur's website, the company said their English page was taken down "without any specific reason being provided." The previous page removal had been equally opaque. In a message sent to TeleSur by "The Facebook Team," the social media giant warned: "Continued misuse of Facebook's features could result in the permanent loss of your account."
"Just days after an assassination attempt against [President] Maduro by perpetrators allegedly backed by the US, it's disturbing to see one of the only outlets challenging the corporate media's regime change narrative against Venezuela be shut down without explanation," Martin said.
The outlet is no stranger to online censorship. Twitter "temporarily restricted" the English account less than a half an hour after the company started broadcasting a live address on the platform from Maduro about Latin American oligarchs' alleged economic warfare against Venezuela.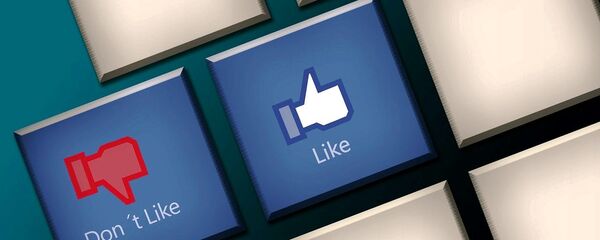 "TeleSur offers an alternative perspective that challenges US imperialism and gives a platform to leftist, working class voices from Latin America, a region where the US empire wants to reinstate hegemony," Martin added.
Sputnik News reached out to Facebook for comment on the removal of TeleSur English's Facebook page, but received no response by press time.
This is not the first time that Facebook has shut down pages at times of critical junctures for the page administrators. A Facebook event with six administrators serving as a hub for counter-demonstrators against the Unite the Right 2.0 rally organized by Jason Kessler to mark the anniversary of the murderous rally in Charlottesville, Virginia, on August 12, 2017, was shut down because one of the hosts — the only allegedly illegitimate one — supposedly displayed activity consistent with the alleged Kremlin-run troll farm the Internet Research Agency.
© Facebook
Notice Facebook sent to users that RSVP'd to the "No Unite the Right 2 - DC" protest.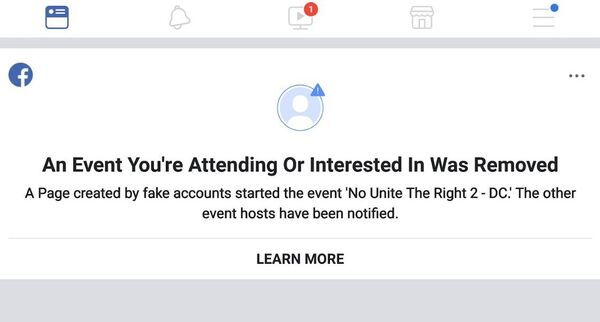 Notice Facebook sent to users that RSVP'd to the "No Unite the Right 2 - DC" protest.
Facebook timed the ban to come before the rally, stating they released their "incomplete findings" because of "what we know today given the connection between these bad actors and protests that are planned in Washington next week," a move other organizers of the event told Sputnik News could put people's safety at risk.
While the rally turned out to be a dud, with some two dozen neo-fascist protesters and around 15,000 counter-demonstrators, according to organizers, Facebook also censored coverage of it. News2Share reporter and founder Ford Fischer's livestream of the event was removed by Facebook, as they "don't allow live videos that are static, looping or don't clearly state they are prerecorded," in other words claiming it was not actually a livestream. "If you played it side-by-side with C-SPAN, you would see that it's the exact same thing," Fischer told Sputnik News.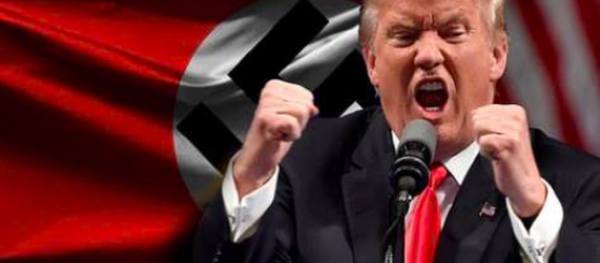 "It was very obvious that their accusation was false," Fischer said. "It was my iPhone mounted on top of my camera showing exactly what was happening."
Fischer was recording the Unite the Right 2.0 demonstrators in front of the White House, and suggested that the real reason for the removal of his livestream could have been because of a Facebook staffer with "an agenda" or because of a complaint campaign by social media users. Fischer stressed that he personally covered a number of left wing protesters before August 12 "extensively" and "basically the entire week" leading up to the event. Fischer had another contributor to his website assigned to counter-protesters while he filmed the right wing rally. "It's not like [News2Share] is a platform for [Unite the Right], it's really just to show: 'Here is the thing that is happening in Washington, DC, today.'"
News2Share, a small news startup focusing on documenting protests in the District, has never had this problem before, Fischer said, adding that it was clearly "related to the nature of what was being filmed."
The censorship of Fischer's video "really stifles" his startup, he said. "Most of our videos, they end up in the lower hundreds of live viewers at any given moment," but his livestream on Sunday "had between 1,000 to 2,000 live viewers at any given moment… I suspect we had probably about a half a million people who looked at it." Meanwhile, the copy of the streamed footage Fischer posted to YouTube currently sits at 460 views.
"All those shares, all those comments, all those eyes, are basically gone," Fischer said. "The deletion caused irreparable damage to the popularity of our content."