"Such actions… make Norway less predictable, and can increase tensions, cause an arms race and lead to destabilizing the situation in Northern Europe," the Russian Embassy in Oslo said in a statement on its Facebook page June 14, following the initial announcement.
"We view them as clearly unfriendly, and they will not remain without consequences," it said.
In June the plan was announced to increase the number of Marines in Norway from 330 to 700 and to station them further north, at Setermoen Camp, only 260 miles from the frontier with Russia, AFP noted.
The first contingent of Marines arrived in 2017 to train for winter warfare, and their presence was initially scheduled to end by the end of this year, but the government in Oslo asked them to stay on longer, citing security concerns. Several other NATO countries, including Bulgaria, the Czech Republic, Estonia, Hungary, Latvia, Lithuania, Poland, Romania and Slovakia, also requested an increased NATO presence in their countries in June, Military.com noted.

"The defense of Norway depends on the support of our NATO allies, as is the case in most other NATO countries," Defense Minister Frank Bakke-Jensen said in a statement June 12, AFP reported. "For this support to work in times of crises and war, we are totally dependent on joint training and exercises in times of peace."
Still, Norwegian Foreign Minister Ine Eriksen Soereide maintains that the decision neither constitutes the establishment of a permanent US base in Norway, nor was aimed at Russia.
When Norway joined the North Atlantic Treaty Organization (NATO) in 1949, it assuaged Soviet fears by promising not to station foreign combat troops on its soil unless it was either attacked or threatened with attack.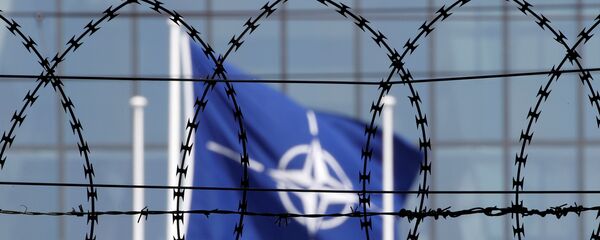 The stationing of US troops in Norway "contravenes the Norwegian decision from 1949," the Russian embassy said in June.
However, Pentagon spokesperson Eric Pahon maintains that the 1949 agreement "does not preclude Allied exercises and training in Norway."
The Russian embassy replied, "Even if the actual people are rotated, the stationing is continuous."