"We are concerned with what appears to be very abnormal behavior by a declared 'space apparatus inspector,'" US Assistant Secretary of State for Arms Control, Verification and Compliance Yleem Poblete said Tuesday at a UN conference on disarmament in Geneva, Switzerland. "Its behavior on-orbit was inconsistent with anything seen before from on-orbit inspection or space situational awareness capabilities, including other Russian inspection satellite activities."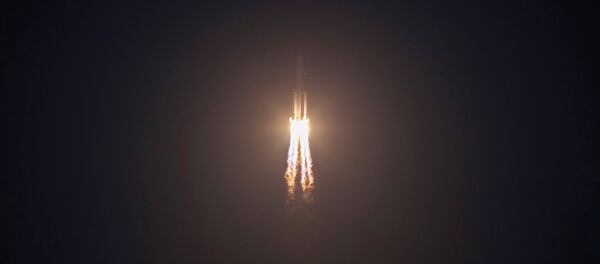 The only certainty we have is that this system has been "placed in orbit,'" the diplomat noted, lamenting, "We don't know for certain what it is, and there is no way to verify it."
What's bizarre is that the US, despite noting that "it is difficult to determine an object's true purpose simply by observing it on orbit" and that "we have no means of differentiating many objects' behaviors from that of a weapon," derives from this lack of information the conclusion that the satellite must be some kind of threat.
Of course, Russia and China have been trying to convince the US and other UN member states to agree to a binding treaty that would head off the imminent space arms race. In 2014, the US rejected the draft Treaty on Prevention of the Placement of Weapons in Outer Space and of the Threat or Use of Force Against Outer Space Objects (PPWT).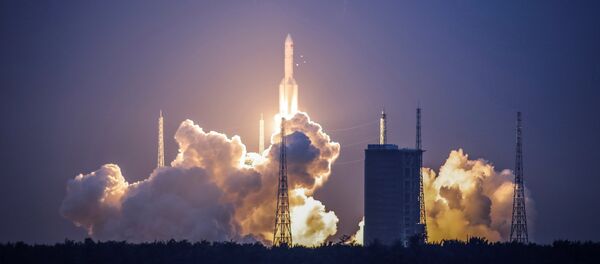 10 August 2018, 19:53 GMT
"Based on the drafting of the treaty language by Russia, there is nothing in the proposed PPWT that would prohibit this sort of activity or the developing, testing or stockpiling of anti-satellite weapons capabilities, so long as it doesn't damage another object in space," Poblete noted.
That is why "responsible nations should be considering the practical implementation of voluntary transparency and confidence-building measures and developing norms of responsible behavior for outer space activities, rather than pursuing a protracted and contentious legally binding treaty," she said.
However, the United States has not proposed any amendments to that draft treaty, noted Alexander Deyneko, a senior Russian diplomat in Geneva, Reuters reported Tuesday.
"We are seeing that the American side are raising their serious concerns about Russia, so you would think they ought to be the first to support the Russian initiative. They should be active in working to develop a treaty that would 100 percent satisfy the security interests of the American people," he said.
"But they have not made this constructive contribution."
So in other words, the Americans are angry that the Russians have an object in space they don't know everything about, and the cause of their ignorance is their own lack of interest in reaching a workable treaty governing weapons in outer space, based on dubious claims about the impossibility of verification. Conclusion? Must be another scary Russian weapon!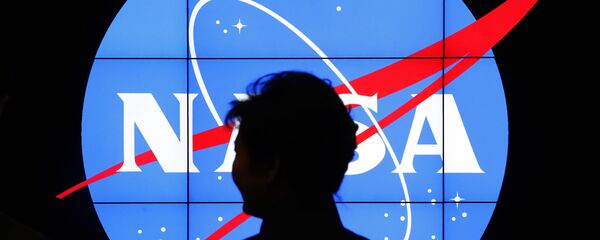 12 August 2018, 22:42 GMT
Russia launched a "small space apparatus" from the Plesetsk Cosmodrome in June 2017 to be used for "examining the condition of a Russian satellite," the Russian Ministry of Defense announced last August.
"In the longer term, a research experiment will be carried out to use the space apparatus for examining the outward appearance of that satellite," the ministry said, noting that it will be "a space platform capable of carrying different payloads."
The ministry clarified in October that the satellite had been coupled to a larger satellite, Kosmos-2519; it then conducted tests of "controlling the maneuvering defense satellite, ground, and orbital communication systems," and "methods involving ballistic estimates and new software were employed," before the smaller satellite returned to Kosmos-2519.
"The space forces proved their ability to ensure the satellite's automatic undocking from the platform, the remote control of its flight, and the activation of the satellite payload, including surveillance hardware, data transfer to Earth and data processing," the statement, published in Izvestiya, said.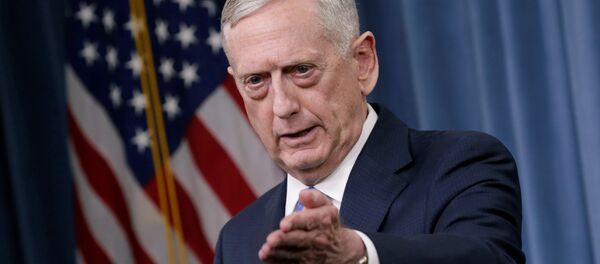 Meanwhile, as the US raises the alarm over the Russian Defense Ministry "working on creating a mobile attack anti-satellite system" and "no less than six new major offensive weapon systems," it ignores the fact that it has long since developed most of these capabilities on its own and recently authorized a defense spending bill that allocates nearly half a billion dollars toward a hypersonic missile.
As far back as 2008, the US successfully tested an SM-3 missile for use as a satellite interceptor, blasting a US satellite that was 133 miles up, Business Insider reported.
Further, the 2019 National Defense Authorization Act (NDAA), signed into law on Monday, gives defense contractor Lockheed Martin $480 million to develop a missile that can travel at mach 5 or faster, a contract that follows a previous one in April for $930 million to develop a different prototype, Sputnik reported.