According to Russian Foreign Ministry spokeswoman Maria Zakharova, participation of the United Nations High Commissioner for Refugees (UNHCR) in the evacuation of the White Helmets from Syria was "a big mistake."
"We noted the participation of the United Nations Office (UNO) in the evacuation of the White Helmets, the UNO confirmed their involvement in these events. The UNHCR thereby supports the disinformation campaign [in Syria], arranged by these 'fearless humanitarian workers.' This is at the very least a big mistake," she stressed.
READ MORE: US 'Unlikely' to Accept White Helmets, Who They Know to Be 'Terrorists'- Journo
Zakharova added that the organization collaborates with "terrorist groups" in order to slander anti-terror activities in the country.
According to previous reports, up to 800 White Helmets and their family members were  evacuated from Syria by Israeli authorities at the request of Canada, European countries and the US in July due to an offensive by the Syrian army against rebel militants in the southern part of the country. Damascus slammed that action, calling it a "criminal operation."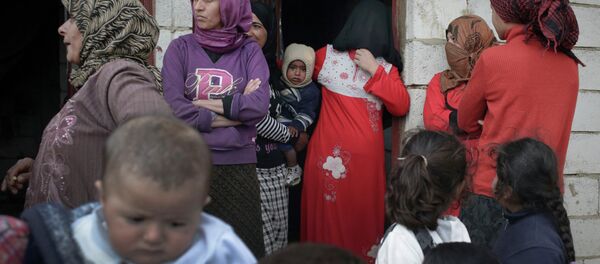 13 August 2018, 16:42 GMT
The organization has claimed its fundamental aim is to rescue civilians in war zones, however, it has been accused of establishing links to jihadists and helping them to fight the Syrian government. In April Russia and Syria stated that the group was responsible for staging the alleged chemical attack in the city of Douma, which triggered airstrikes against Syria, carried out by the US, Britain, and France.