Browder established Hermitage Capital Management, an investment fund and asset management company, in the late 1990s in Moscow with fellow co-founder Edmond Safra. The company was a thriving business up until November 2005, when it was blacklisted by Russian officials for being a national security threat to the country.
Two years later, Browder's company was raided by Russian authorities, who obtained several documents, including some relating to three of his holding companies. According to Browder, the seized paperwork allowed these so-called corrupt officials to claim a rebate of $230 million from the Russian state treasury.
Sergei Magnitsky, an accountant for the company, was later arrested and jailed over the matter. Months later, he died, sparking speculation that he was killed in order to end accusations that Russian officials were behind the multimillion dollar theft. This is a claim that Browder has shared with the masses to direct attention away from his own alleged white-collar crimes.
​Giraldi told Radio Sputnik's Fault Lines on Wednesday that Browder "is probably the most dangerous guy in the world" when it comes to spreading anti-Russian sentiment.
"He's basically been the one who appears on the networks, appears before Congress," Giraldi told hosts Garland Nixon and Lee Stranahan. "He is someone that they've [US officials] decided has to be the spokesperson in terms of what's going on in Russia, and yet… he has a hidden agenda as a potential criminal."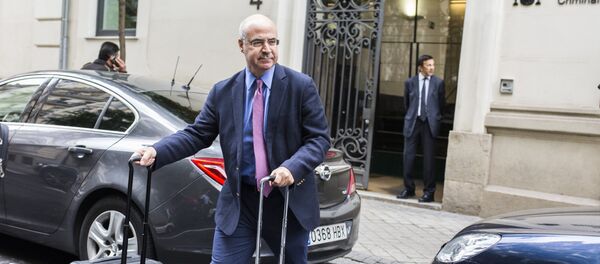 It should be noted that up until Browder was blacklisted and subsequently had his offices raided, he was a strong supporter of Russian President Vladimir Putin. He has since flipped sides, now referring to himself as Putin's "Public Enemy #1."
In time, Browder's allegations led to Congress passing the Magnitsky Act in 2012, allowing the punishment of those responsible for the accountant's death. The bill clears the way for the US government to sanction human rights offenders, freezing their assets and banning them from entering the US.
But the tide is turning against Browder, who's known to many as leading the campaign to reveal Russia's human rights abuses and so-called corruption, according to Giraldi. "I think the story is growing; I'm seeing more and more references to Browder in a negative way."
However, he added that the only way to fight Browder's crusade is to simply to get the message out on mainstream media.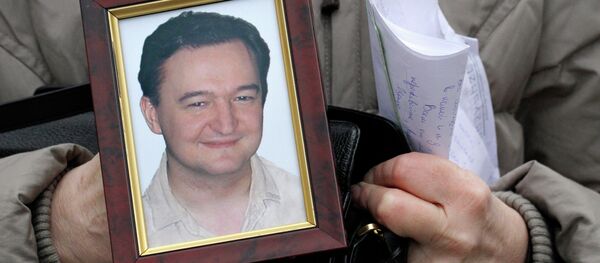 14 August 2018, 00:55 GMT
"The problem is that we have to get this at a level where Browder is doing his damage, and that's in the mainstream media, places like The New York Times, and also to have some people in Congress begin to speak up and say, 'Hey, what about the Magnitsky Act and everything that we did to provoke a crisis with Russia based on what Browder was telling us?'" he told Nixon. "Once you understand that, you realize that Browder, if anything, should be in jail."
"That's what we have to get through to that level, which is a tough level to get through to," he added.
Browder's name recently began to pop up in headlines after Putin suggested during the Helsinki summit that he would allow special counsel Robert Mueller to interrogate the 12 Russian officials who'd been indicted for allegedly hacking into US computer systems during the 2016 presidential election in exchange for Russian investigators interviewing Browder and other US persons.