"The incident was investigated by a team led by a US Marine colonel who was unable to conclusively determine if a US Marine was shot intentionally by an SDF guard, or if he was shot as the result of a negligent discharge," CENTCOM said in a press release announcing the release of a redacted investigation report.
The report concluded that the Marine who shot the SDF guard reacted "appropriately" during the incident because he believed himself to be in imminent danger. It also asserted that the incident caused no harm to the US relationship with its partners in the global coalition to defeat Daesh*, including the SDF.
All relations returned to normal within 96 hours of the February incident, the report said.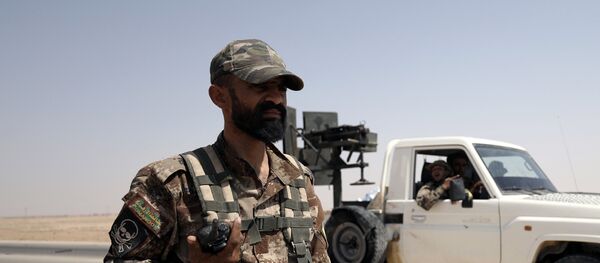 The statement followed the accident, which took place on February 17, when a US Marine killed an SDF member who had just shot another Marine in Syria's Middle Euphrates River Valley.
READ MORE: US Military Praises Marine for Killing SDF Fighter Who Shot Fellow Marine
The US-led coalition of more than 70 members has been conducting military operations against Daesh in Syria and Iraq since September 2014. The coalition's strikes in Iraq are conducted in cooperation with Iraqi officials, but those in Syria are authorized neither by the government of President Bashar Assad nor the UN Security Council.
READ MORE: SDF Drives Daesh Out of 'All Border Points' in Eastern Syria — Reports
*Daesh — a terrorist group, banned in many countries, including Russia