"I know he's frustrated," Prince told NBC of the president Friday. "He gave the Pentagon what they wanted…. And they haven't delivered." He repeated his points in an interview with MSNBC on Friday afternoon.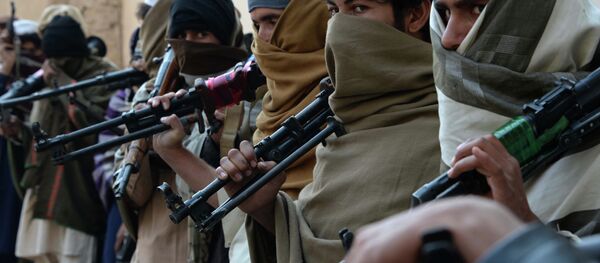 15 August 2018, 00:44 GMT
According to a senior administration official, Trump's renewed interest in Prince's plan was stoked by a YouTube video Prince released last month in which he suggested the switch would save the US money and resources.
Prince a former US Navy SEAL who founded the private security firm Blackwater, now renamed Academi, in 1997 and obtained large contracts to provide security in Iraq after the US invasion in 2003 and subsequent occupation. In 2007, Blackwater received worldwide attention when a group of its employees was convicted of killing 14 Iraqi civilians in Baghdad. The following year it announced it was shifting resources away from private security after its role in the war as a private army was widely criticized.
Prince was never an adviser or part of Trump's team, but his $250,000 donation to pro-Trump causes during the 2016 election campaign and past prominence won him the ears of many on Trump's national security team. And, of course, he is the brother of Trump's education secretary, Betsy DeVos.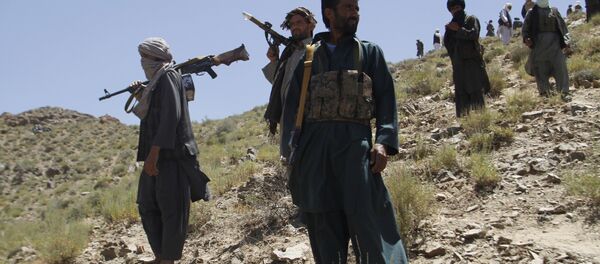 13 August 2018, 14:44 GMT
Prince has tried to sell his Afghan War idea since last August, when he proposed through an op-ed in the New York Times during the president's Afghanistan strategy review that troops be replaced with private military contractors overseen by a special US envoy that would report directly to the president.
At that time, major proponents of Prince's plan included former strategist Steve Bannon and Trump's son-in-law and adviser Jared Kushner, the Independent noted. However, Lieutenant General HR McMaster, then the president's national security adviser, rejected the idea along with then-Secretary of State Rex Tillerson and Defense Secretary James Mattis.
Most of those opponents are now gone from Trump's administration, and the president seems to be as frustrated as ever with the lack of results in Afghanistan. Prince seems to think that national security adviser John Bolton and Secretary of State Mike Pompeo will be more receptive to the idea than their predecessors. However, a senior State Department official told NBC that Pompeo hated the idea, saying there's "not a chance" it'll be adopted.
That said, a spokesperson for the National Security Council said Trump is committed to the current strategy he signed off on after months of deliberations, saying, "No such proposal from Erik Prince is under consideration," The Hill reported Friday.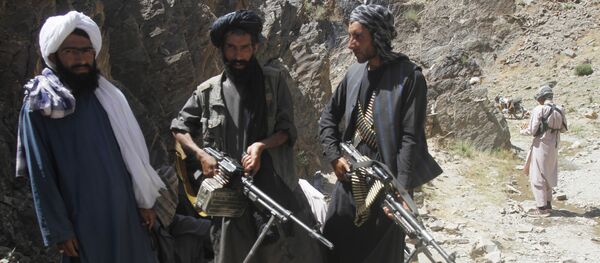 14 February 2018, 15:20 GMT
"It's a ridiculous idea," a former senior administration official told NBC. "It would only make things worse, prolong the war and cause more deaths."
The Afghan government hates the idea, too. Former Afghan President Hamid Karzai took measures during his tenure to curtail the use of security contractors, and if Prince's plan is adopted, those policies will have to be undone. The Afghan government under present head of state Ashraf Ghani seems unlikely to abandon the current strategy of trying to negotiate with rebel forces like the Taliban, which has been pounded for months by US and Afghan forces.
White House Press Secretary Sarah Huckabee Sanders said Wednesday that the president is "committed to finding a political solution to end the conflict in Afghanistan."
"As always, we're going to continue to review and look at the best ways to move forward," Sanders said.
Prince has tried to plant the seeds of his idea far and wide, from his August 2017 New York Times piece to an exclusive interview with the Independent last month in the middle of NATO's discussions on the Afghan war — during which Trump aired harsh criticisms of US allies — in Brussels. Prince has compared the endeavor to both the British East India Company in the Indian subcontinent during the 17th to 19th centuries, which he described as "a small Western group using local resources," and to the Flying Tigers, who he said would now be called contractors, that "fought as bravely and patriotically as American soldiers" as pilots flying on behalf of China against the Japanese Empire in Southeast Asia during World War II.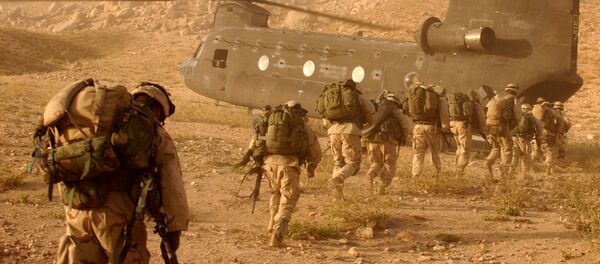 On its face, of course, Prince's idea sounds noble: he would simply be "rationalizing and restructuring" the war. The private contractors, with the help of the CIA and Pentagon-deployed US Special Forces, would become "mentors" to tutor and train Afghan security forces, supported by a host of privately owned military aircraft and ground weapons and tens of thousands of "contractors," a pseudonym for privately employed soldiers, whom Prince has said he hopes to recruit from the ranks of retired former soldiers from Western countries. Prince, for example, noted to the Independent that the East India Company "deployed with a model of one mentor to 20 local troops."
Of course, Prince declined to mention that the East India Company's private army so antagonized the local population that what followed was the largest armed uprising in the history of India or the British Empire — a national revolution so large it's still known simply as "The Great Mutiny" 150 years later — and the British Empire subsequently dissolved the company and turned all of India into a crown-administered domain.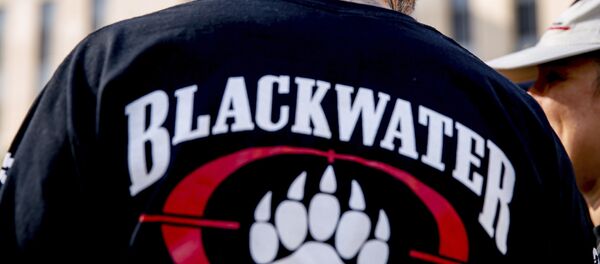 "This is something out of Soldier of Fortune [magazine]," a Pentagon official told NBC. "Something like this will raise all kinds of practical and logistical problems, as well as huge legal, moral and ethical ones… The military are not going to back this kind of freewheeling."
Jarrett Blanc, a senior fellow at the Carnegie Endowment for International Peace who served as a special representative on Afghanistan and Pakistan at the State Department during the Obama administration, noted that Prince's strategy "as announced a year ago, was essentially just a dressed-up version of the status quo."