Maduro also said Friday the foreign exchange rate of the petro cryptocurrency would be fixed at $60, or 3,600 redenominated bolivars.
Venezuelan President vowed earlier he would raise the minimal wage to 1,800 new bolivars from the current 30 redenominated bolivars on August 20, ahead of Saturday's transition to petro and the slimmed-down bolivar. Venezuelan state-owned oil company PDVSA will also carry out all transactions in the petro cryptocurrency starting from August 20.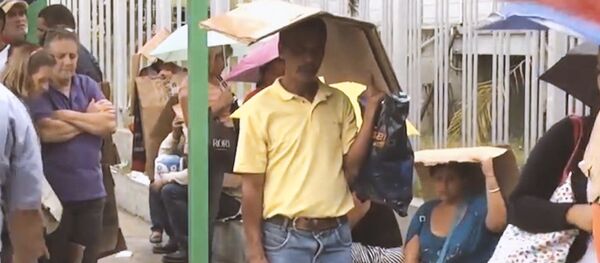 17 August 2018, 01:38 GMT
"The new bolivar will be issued on August 20 and will be tied to the petro [cryptocurrency]… We will also knock five zeros off the bolivar," Maduro said on national television.
Meanwhile, the annual inflation rate in Venezuela reached 82,766 percent in July.
"The inflation rate in July was 125 percent, accumulated inflation – 10,664.7 percent, annual inflation – 82,766 percent, daily inflation – 2.7 percent. This is why Venezuelans are protesting on the streets. There is no salary or pay raise, as they are taken away by hyperinflation," Venezuelan parliament Finance Commission Rafael Guzman wrote on Twitter.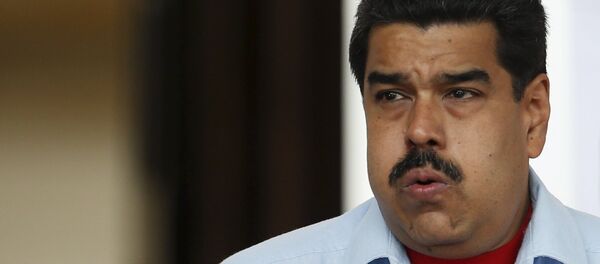 The economic situation in the Latin American country has deteriorated due to the deficit of goods, accelerating inflation, a fall in the government's revenues driven by dropping oil and gas prices, as well as mass protests in the country.
In May, US President Donald Trump signed an order prohibiting US citizens and legal bodies from making any transactions involving debts tied to the Venezuelan government debt as well as preventing Venezuelan officials from selling equity in any government-owned entity, including PDVSA, as part of its tightened sanctions on the country's government. This step followed Maduro's re-election, which Washington has criticized as unfair.
The Venezuelan government took over currency controls in the country in 2003. The old bolivars will be phased out starting this weekend, with the new currency being pegged to petro.