It seems that Hillary Clinton's email saga is far from being over: Judicial Watch, a government watchdog, has uncovered five more confidential emails circulated among the ex-secretary of state's team through her private and unsecure email server.
The watchdog pointed out that the new documents "include material classified 'confidential' on negotiations between Northern Ireland and UK, as well as negotiations with Israel, Palestine, and France." They also include a reference to Clinton's meeting with American billionaire and founder of Open Society Foundations George Soros and a memo from Sid Blumenthal, Hillary Clinton's longtime confidant, related to the change of government in Kyrgyzstan.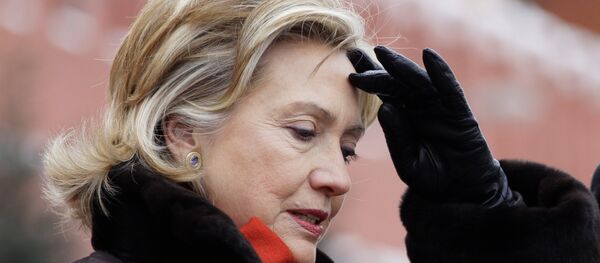 14 August 2018, 18:48 GMT
Judicial Watch has published two batches of new emails comprising 184 and 45 pages, respectively. The documents were obtained through Freedom of Information Act (FOIA) lawsuits against the State Department that were filed almost three years ago, on May 6, 2015.
The Clinton email scandal erupted in March 2015, when The New York Times broke that the former secretary of state had used a personal account to conduct government business from 2009 to 2013, in violation of State Department rules.
The news came just a month before the announcement of the Hillary Clinton 2016 presidential campaign. It was reported that in December 2014 Clinton's lawyers handed tens of thousands of files over to the government, however, she reportedly withheld about 30,000 emails under the pretext that they were of a personal nature.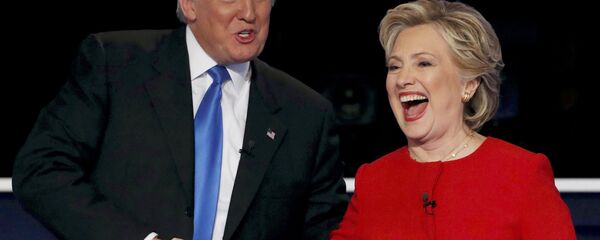 On July 10, 2015, the FBI launched a full investigation into "potential unauthorized transmission and storage of classified information" on ex-Secretary of State Hillary Clinton's personal email server. The agency revealed that a substantial part of correspondence contained classified information. Still, after a year-long probe FBI Director James Comey
recommended no charges against Clinton on July 5, 2016
.
In late October 2016 Comey resumed the probe into Clinton's emails after some of them had been found on a laptop owned by Anthony Weiner, the husband of top Clinton aide Huma Abedin. A few days later, Comey stated that the FBI had not changed its previous conclusions with regard to the Democratic presidential nominee. The FBI director's flip-flops coincided with the final phase of the Clinton election campaign and were largely seen as the nail in the coffin for her presidential bid.
Horowitz Report: A New Chapter in Clinton Email Case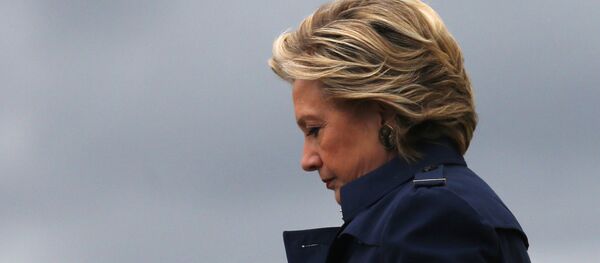 The FBI inquiry into the Clinton email case triggered a lot of controversy both in the Republican and Democratic camps and prompted Justice Department Inspector General Michael Horowitz to launch a separate probe into Comey's activities.
Horowitz's report, released on June 14, 2018, exposed controversial practices and anti-Trump bias demonstrated by some FBI employees. It also emphasized that ex-FBI chief Comey was "insubordinate" when he recommended no charges be brought against Hillary Clinton.
However, according to Judicial Watch the aforementioned steps are not enough: "These classified Hillary Clinton emails that she tried to hide or destroy show why it is urgent that the DOJ finally undertake an honest criminal investigation," the watchdog underscored on August 17."
"These emails show how the prior investigation by the Comey-Strzok-McCabe-Lynch crowd was a joke. It is past time for Attorney General Jeff Sessions to order a new investigation of the Hillary Clinton email scandal," the Judicial Watch statement says.