In July, US President Donald Trump said he found it unacceptable that Germany was paying billions for Russian gas and planning to build a new pipeline Nord Stream 2, while the United States had to defend it as a NATO ally, spending much more than Berlin on defense.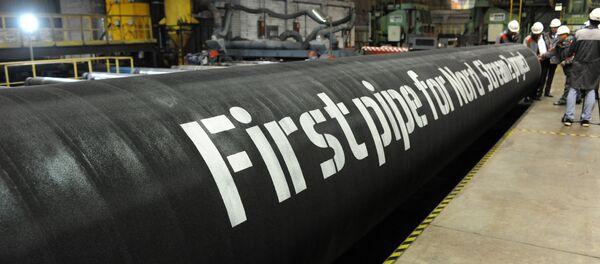 18 August 2018, 10:39 GMT
As the White House officials told the newspaper, a new package of restrictive measures is currently being discussed by the US government as Washington's attempts to halt construction of Nord Stream 2 have fallen short.
The gas pipeline project is currently on the agenda of the talks between Russian President Vladimir Putin and German Chancellor Angela Merkel.