During an interview on ABC's This Week US National Security Adviser John Bolton claimed that Russia, Israel and the United States all want Iranian-backed forced removed from Syria.
"Well I think the – certainly the objective of the United States, of Israel, President Putin said it was Russia's objective is to get Iran – Iranian forces, Iranian militias, Iranian surrogates out of the offensive operations they're in in both Syria and Iraq and frankly, to end Iran's support for Hezbollah," Bolton said.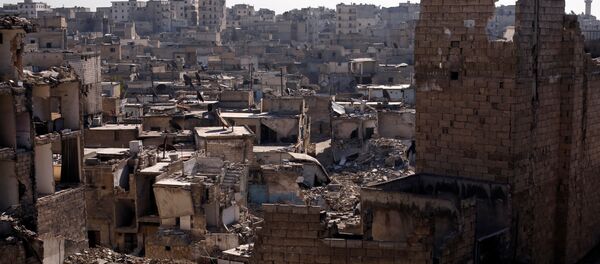 Bolton also insisted that despite the fact that both Russia and Iran support the government of Bashar Assad in Syria, Moscow and Tehran do not share a common interest in the region.
"Well I think President Putin is very candid in his comments to President Trump, he was to me as well… He said he didn't – didn't have the same interest as Iran in Syria. And that he'd like to talk about ways to get out of them," he said.
White House spokesperson Sarah Huckabee Sanders also announced last week that during their one-on-one summit in Helsinki, US President Donald Trump and Russian President Vladimir Putin had agreed in principle that Iran should withdraw from Syria, though Moscow regards this as a tough task.
However, the Kremlin hasn't yet confirmed the information.
READ MORE: Putin, Trump Agreed in Helsinki Iran Should Exit Syria — Reports
Earlier in July, Bolton remarked that Syria was one area where Russia and the US "might make progress together," and that he sees possibilities for Moscow and Washington to negotiate "on helping to get Iranian forces out of Syria and back into Iran."
The US, as well as Israel, have been claiming that Iran's troops are present in Syria, however, Tehran has strongly denied the claims, emphasizing that the country's presence in the Arab Republic is entirely limited to military advisors, who have been helping Damascus fight terrorists.