A record number of white South African farmers have already put their land up for sale as the country's ruling African National Congress (ANC) party considers altering the country's constitution to allow land to be expropriated without compensation, according to The Sunday Express.
The newspaper cited Omri van Zyl, head of Agri SA, the South African Agricultural Industry Association, as saying that "the mood among our members is very solemn."
READ MORE: South Africa Vows to Avoid Zimbabwe-Style Land Grabs Targeting White Farmers
"They are confused about the lack of any apparent strategy from the government and many are panicking. So many farms are up for sale, more than we've ever had, but no one is buying," he underlined.
Zyl's remarks came after South Africa's President Cyril Ramaphosa said in early August that the ANC is pushing ahead with plans to allow land expropriation without compensation.
He added that the ANC will "finalize a proposed amendment" to the constitution in a measure which he described as "critically important" to the country's economy.
READ MORE: S Africa Facing Crisis Regarding Violence in Attacks on White Farmers – Activist
Although South Africa passed a law allowing land expropriation in 2016, Ramaphosa insisted that the constitution should be "more explicit" on the matter.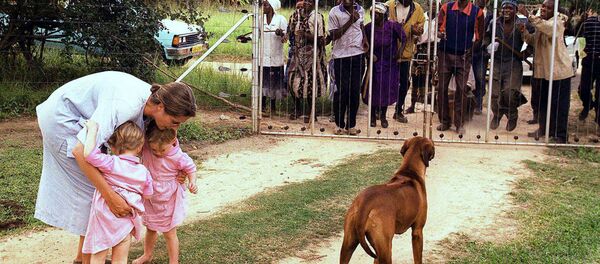 In March, South Africa's parliament passed a motion initiated by the left-wing party Economic Freedom Fighters (EFF) that could lead to the seizure of land from white farmers without any financial recompense.
The ANC supported the motion but amended it, with Ramaphosa pledging to speed up the transfer of land from white to black owners.
In South Africa, 73 percent of agricultural estates still belong to white South Africans, who make up 10 percent of the country's population.