Afghan President declared the latest ceasefire in a televised broadcast on Sunday on the condition that the Taliban reciprocated.
"I once again announce a ceasefire from tomorrow until the prophet's birthday provided that the Taliban reciprocate," Ashraf Ghani said in a statement quoted by AFP.
The announcement of the three-month ceasefire followed a week of a violent fighting across the country which saw the Taliban launch a massive assault against the provincial capital Ghazni.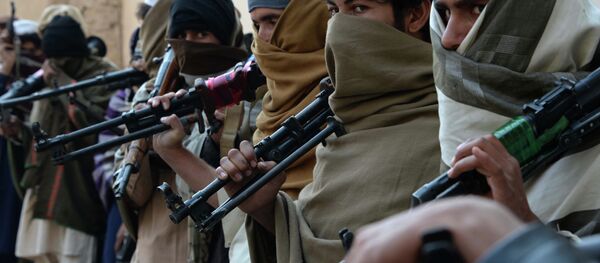 15 August 2018, 00:44 GMT
"The last ceasefire in Afghanistan revealed the deep desire of the Afghan people to end the conflict, and we hope another ceasefire will move the country closer to sustainable security," Mike Pompeo said in a statement quoted by AFP. "The United States and our international partners support this initiative by the Afghan people and the Afghan government, and we call on the Taliban to participate," Pompeo said in a statement.
Meanwhile, the Taliban reportedly promised to release hundreds of Afghan prisoners, but did not respond to Kabul's unilateral declaration of ceasefire. Particularly, the Taliban militants said that they would release the prisoners so that "they can share the happiness of Eid [Eid-al-Adha, an Islamic holiday, Festival of Sacrifice], with their families and friends," according to the TOLOnews broadcaster.
On June 7, Ghani declared a unilateral ceasefire with the Taliban from June 11 to June 19 to mark Eid al-Fitr, a Muslim holiday that marks the end of the holy month of Ramadan. On June 17, the Afghan president prolonged the ceasefire for another 10 days. The radical movement ceased hostilities for three days of the Eid truce but rejected the government's request to prolong the ceasefire.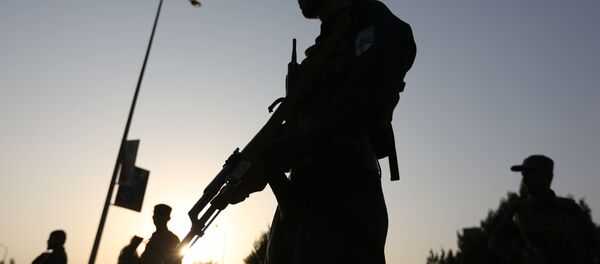 On Sunday, Taliban militants have taken control of Bilchiragh District in Faryab province in the northwest of Afghanistan. The Taliban movement also seized Sainia base, which hosted 76 government troops, a spokesman for Shaheen Camp, Mohammad Hanif Rezaee, told Sputnik earlier this week. According to media reports, at least 18 Afghan troops were killed and 12 were injured during the attack on the base.
Afghanistan's government forces have long been fighting Taliban insurgency, as well as the Daesh terrorist group, with the Afghan National Defense and Security Forces conducting joint counterterrorist operations across the country.
READ MORE: Washington, Kabul Losing War on Drugs in Afghanistan — US State Department