The UN Secretariat secretly banned the organization's divisions from taking part in restoring Syria's economy, Sergei Lavrov said Monday.
"It turned out that the political department of the UN Secretariat really published and disseminated throughout the UN system a secret directive in October last year prohibiting organizations participating in this system to take part in any projects to restore the Syrian economy. Only humanitarian assistance, nothing more," Lavrov said.
Lebanon supports Russia's initiative on Syrian refugees and hopes that it will be implemented, Lebanese Minister of Foreign Affairs Gebran Bassil said as he met with Russian Foreign Minister Sergei Lavrov on Monday.
Sergei Lavrov noted in response that Russia aspires to help return Syrian refugees to their homes as soon as possible. According to him, Russia "keeps in touch with the Syrian government" and with those countries that have hosted the refugees.
The US is trying to artificially slow down return of refugees to Syria by refusing to participate in restoration of Syrian infrastructure, Lavrov said.
"The United States is trying to artificially slow down the process of the refugees' return by refusing to participate in the restoration of infrastructure in Syria. A few days ago, Washington hosted a meeting between [UN Special Envoy for Syria] Staffan de Mistura and [US Secretary of State] Mike Pompeo, and the State Department used the phrase 'it is premature to even discuss the restoration of Syria' in the statement following their talks," Lavrov told a press conference after a meeting with his Lebanese counterpart Gebran Bassil.
READ MORE: First Group of Syrian Refugees Returns From Lebanon to Damascus – Reports
This comes after Russian President Putin's detailed bilateral talks with Angela Merkel in Berlin on Saturday, where called to build up humanitarian aid to the Syrian people and to the countries where refugees are living at the moment.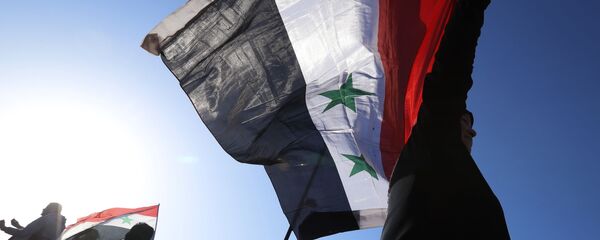 19 August 2018, 22:14 GMT
Hours before the meeting, Vladimir Putin called on European countries to rebuild the crisis-torn Syria to ensure that Syrian refugees are able to return to their homeland, warning that a renewed migration crisis would be a "disruptive burden" for Europe. He added that there were around 5 million refugees in the countries neighboring Syria, including around 1 million in Lebanon. Most of them fled from terrorists and militants who had earlier controlled the western part of Syria that borders Lebanon.
Now that most part of Syrian territory has been liberated from terrorists, Moscow claims, Syrian citizens can safely return to their homes. Tens of thousands of refugees have already headed for Syria from Lebanon, and the Moscow talks are expected to give a boost to the repatriation process.