As many as 1.76 million of these pilgrims were from outside of Saudi Arabia, Al Arabiya news outlet reported, citing the Saudi General Authority for Statistics (GASTAT).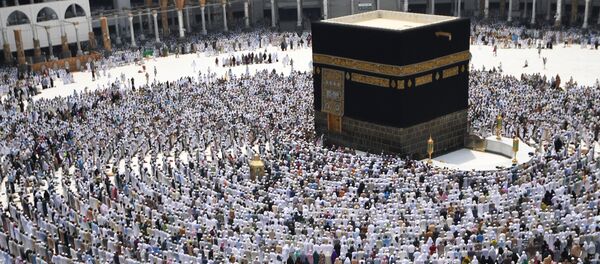 19 August 2018, 09:03 GMT
The largest percentage of those from outside Saudi Arabia reportedly traveled from Asian countries, other than Arab ones: 1.05 million and 59.7 percent of all. The share of pilgrims from African countries apart from Arab countries was 9.5 percent, with 166,083 people. Pilgrims from European countries made up 5 percent of the total with 88,601 people.
READ MORE: Hajj Disrupted for Canadian Muslims as Saudi Airlines Cancel Flights Amid Spat
Last year, the total number of pilgrims was 2.35 million.
Every Muslim is expected to carry out the Hajj at least once in their life, unless their health or financial situation forbid it.