The gang — a British bricklayer, an Italian chef and two Spaniards — are believed to have brought a huge consignment of cocaine into Britain in December 2017. They had hired a private jet and landed at Farnborough airport in Hampshire.
But when they tried it again the following month the game was up.
Video footage, released by the National Crime Agency, shows UK Border Force officials examining one of the 15 suitcases they were bringing into the country and discovering dozens of neatly packed packages of cocaine with a purity of 79 percent.
Caught Red-Handed
Moments earlier Alessandro Iembo, 28, had admitted the suitcase belonged to him and he had not allowed anyone else to interfere with it. But when the cocaine was discovered Iembo and his co-defendants quickly changed their story and tried to make out they had been blindsided.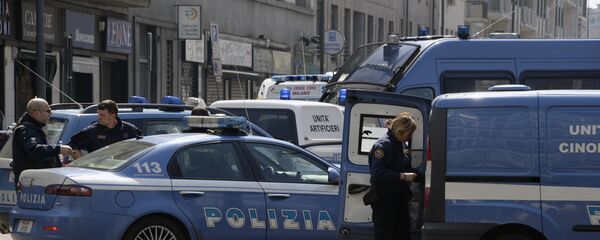 On Thursday, August 23, Iembo was convicted of fraudulent evasion of a prohibition in relation to a class A controlled drug, between October 30 last year and 30 January.
Also convicted were Martin Neil, 49, from Poole in Dorset, and Spanish nationals Victor Franco-Lorenzo, 40, and Jose Ramon Miguelez-Botas, 56.
Judge Philip Shorrock jailed Martin Neil, Iembo and Franco-Lorenzo for 24 years each, while Miguelez-Botas was given 20 years.
The Fifth Man Found Not Guilty
A fifth man — Neil's brother, Stephen, 53 — was acquitted. 
Steve McIntyre, a senior manager with the National Crime Agency, said the case had flagged up an alarming flaw when it came to private jets landing at smaller airports in the UK.
"There is a border vulnerability that we have to tackle. Farnborough was chosen because it was small. It does have a Border Force there every day but it will never have the same amount of staff as a larger airport," Mr. McIntyre told reporters, including Sputnik's Chris Summers, at a special briefing on August 17.
He said there were 3,000 airstrips around the UK where people could land small planes but which did not have proper "red or green channel" border control points.
"There is concern about not just drugs but also firearms coming in. At the moment pilots are supposed to submit a flightplan to say where they are going or coming from but at the moment it is only voluntary. Steps are being taken to enforce this in legislation," Mr. McIntyre told reporters.
But he said most smugglers do submit flightplans — because if they do not it attracts suspicion — but they simply deviate from their flightplans.  
Gang Posed as 'High Rollers'
The trial, at high security Woolwich Crown Court, heard the gang posed as wealthy cryptocurrency tycoons or "high rollers" who had hired a private jet on a whim to fly to Colombia to see a concert by pop star Bruno Mars.
In November 2017 a woman using the name Claire Harris hired a private jet — using £128,500 ($164,000) in cash — to fly the group to Bogota, Colombia on December 8.
READ MORE: Criminology Professor Explains What's Behind UK Cocaine Use Problem
Three days later they flew back, via the Caribbean, with more than a dozen suitcases and when they landed at Farnborough none of the cases was checked by Border Force officials who had fallen for the ruse.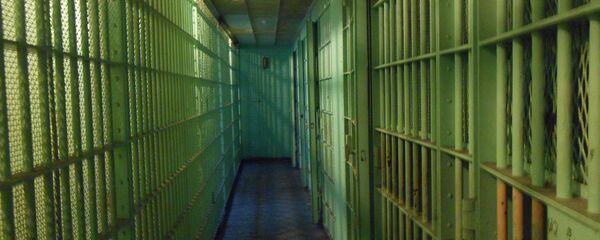 20 August 2018, 16:25 GMT
The suitcases were taken to Bromley, Kent and it is assumed the drugs were then distributed in the UK and possibly in Spain.
But the gang's luck ran out when 'Claire Harris' — who has never been traced — paid for another jet to fly the same route, again using cash.
When the gang landed at Farnborough on January 29, 2018, Border Force officers decided to take a look in one of the suitcases and they discovered a total of 513 individually wrapped blocks of cocaine in 15 cases.
Consignment Was Worth $52 Mln
It had a wholesale value of £15 million ($19 million) but on the streets, when blended with other cutting agents, it would have sold for £41 million ($52 million).
The cocaine was embossed with two different brand names — Superman and Esco, both of which are well-known to law enforcement agencies.
"It was an audacious smuggling attempt. They got away with it in December 2017 and they thought they were on for another win," Mr. McIntyre told reporters.
All five men denied the charges and Iembo claimed he had been hired by a charity, One Young World, and had assumed the suitcases contained documents belonging to the charity.
"One Young World is a charity and does exist but it had nothing to do with these men. As you can appreciate no charity would send its workers around the world on a private jet," said Mr. McIntyre.
Pilot Gave Evidence For The Prosecution
The private jet's pilots were also unaware of the true nature of the flights and gave evidence for the prosecution at the trial.
Ian Truby, principal officer with the National Crime Agency, said it was believed the gang were in league with a corrupt individual at Bogota airport who hired a fake police officer to make it look as if he was checking the luggage before it was loaded onto the plane.
"There is no doubt there is a wider organization behind this but we have not made any further arrests and we are not expecting to," Mr. McIntyre told reporters.