New Delhi (Sputnik): Pakistan's foreign policy will be revised keeping in mind the country's national interest as the topmost priority while bringing perceptible change in the lives of common people through economic diplomacy, Shah Mehmood Qureshi, Pakistan's newly appointed Foreign Minister said during a press conference.
​"Some forces have been trying to isolate the country but it will not happen now," Shah Mahmood Qureshi said.
READ MORE: Humanitarian Gesture: Pakistan, India Release Each Others' Prisoners
On the question of resuming formal dialogue with India, 'uninterrupted dialogue' with India is the 'only wise course' as the two countries cannot afford any adventurism.
Indian Prime Minister Modi had also written a letter to the newly appointed Pakistani Prime Minister Imran Khan expressing India's commitment to build good neighborly relations between the two countries and pursue meaningful and constructive engagement for the benefit of the people of the region.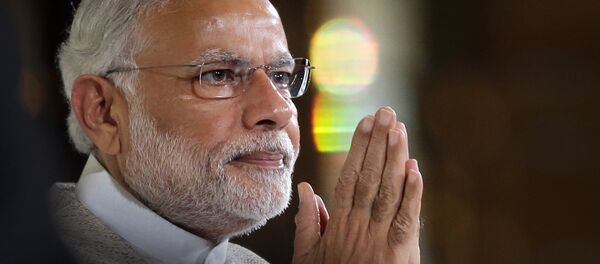 14 August 2018, 17:34 GMT
India's official position is that it is ready to have a dialogue on all issues if Pakistan stops cross-border terrorism.
"We have seen Pakistani Foreign Minister's statement and there is nothing new in it. Our position is that we want peace with Pakistan but terror and talks cannot go together. Pakistan must stop cross-border terrorism and bring perpetrators of 26/11 to justice," Ministry of External Affairs sources told Sputnik.  
READ MORE: Pakistan Denies Having Received Indian PM's Invite to Talks
Talking about Afghanistan Shah Mahmood Qureshi said that he will visit Kabul with a solid message that both countries have the same destiny.
"There will be no peace in Pakistan without peace in Afghanistan. I want to tell people of Afghanistan to understand each other's problems and bilaterally try to solve all issues," Qureshi told media.