POTUS remarked that even though the case didn't involve him, he felt badly for Manafort. "I feel very sad about that. It doesn't involve me, but… it's a very sad thing that happened. It has nothing to do with Russian collusion."
He called the probe by special counsel Robert Mueller, which turned up Manafort's financial crimes, a "witch hunt" and a "disgrace."
​Earlier on Tuesday, Manafort, who acted as Trump's campaign manager for a short time, was found guilty of five counts of tax fraud and two counts of bank fraud. He was also found guilty of failing to disclose foreign bank accounts. As the jury was not able to reach a consensus on 10 other counts, the judge declared a mistrial on those counts. The 69-year-old Connecticut native was on trial for four weeks before the jury began their deliberations.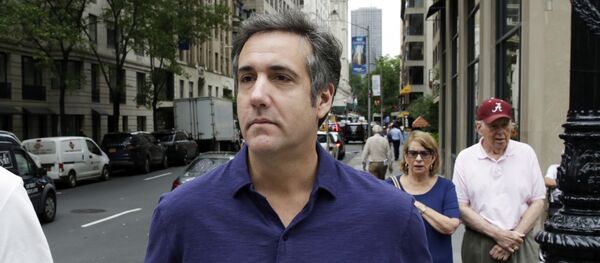 21 August 2018, 17:54 GMT
Manafort's trial is the first case to come out of Mueller's investigation in alleged Russian meddling into the 2016 presidential election and supposed collusion between the Trump campaign and Russian actors. The charges Manafort faced, however, had nothing to do with Russian connections to the Trump campaign and dealt instead with financial crimes Manafort committed, largely to hide income earned by lobbying for Ukraine. Russia has repeatedly denied that it ever interfered with the 2016 election.
Manafort faces up to 305 years in prison. He is set to face a second trial in Washington, DC, in September, which will focus on allegations that he lied to the FBI, money laundering and foreign lobbying.