Historians and the public at large continue to argue about the significance of this aid, but one thing is clear — those convoys were an extremely dangerous affair. A Sputnik correspondent talked to participants of those events.
Mystery of Whale Fjord
In August 1941, Whale Fjord which is located not far from Reykjavik was jammed with freighters waiting to take on cargo, including weapons and ammunition, rubber and medicines, and to set sail to Arkhangelsk and Murmansk in the northern Soviet Union. Such trips were highly dangerous at that time. Today, there are few indications of the fact that this place was bustling with activity 77 years ago.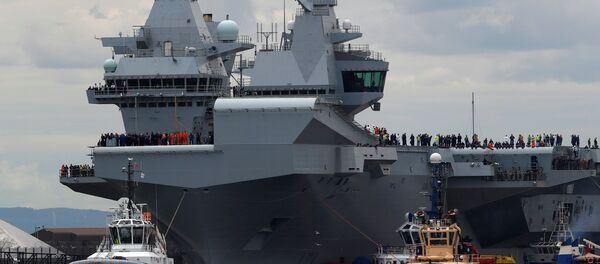 18 August 2018, 08:44 GMT
A whaler towing a whale carcass sails through the fjord from time to time. Red hangars that contained US warehouses have now been converted into tourist hostels, serving as a reminder of heroic events of World War II. A half-rotten pier and the ruins of structures used by the Royal Navy are located elsewhere. So, the War and Peace Museum and the nearby monument to Arctic convoy crews help keep the memory of those tumultuous days alive.
The museum was established by a local television producer named Gudjon Sigmundsson, and the monument was built on the initiative of the Polar Convoy organization from St. Petersburg and the administration of the Arkhangelsk Region.
Iceland does not consider itself to be a party to World War II, and it had almost nothing to do with deploying Arctic convoys. At that time, the country was occupied by the United Kingdom and the United States that sent all Arctic convoys to the Soviet Union.
READ MORE: Was It Russians? Netizens Abuzz Over Puzzling Vanishing of Banksy's New Graffiti
Today, local authorities are in no mood to commemorate that heroic saga. The museum is largely a private initiative, President of Iceland Gudni Thorlacius Johannesson told Sputnik when asked whether the museum would receive any official support.
History of Arctic Convoys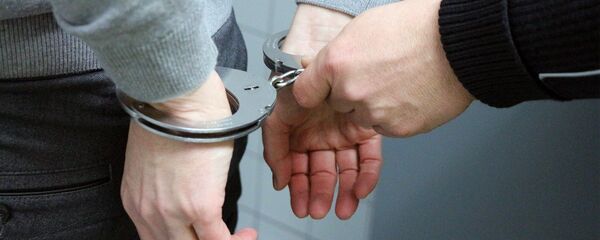 The idea of sending convoys to the embattled Soviet Union appeared almost immediately after the Great Patriotic War began. When Nazi Germany attacked the Soviet Union, Winston Churchill and Franklin D. Roosevelt voiced their support for Moscow in its struggle against Adolf Hitler. This did not necessarily mean that they loved Soviet Russia dearly, nor was this an act of charity.
In the evening of June 22, 1941, Churchill spoke over the radio and noted that, over the past 25 years, no one has been a more consistent opponent of Communism than he has Rear Adm. Alexei Koneyev of the Reserve, who heads of the History of Wars and the Art of War Faculty at the Admiral Kuznetsov Naval Academy, recalled.
"The UK and the United States received an ally whose military-economic potential rivaled that of Nazi Germany for the first time since World War II began. This could spell the beginning of the end for Hitler's Germany and the end of a chain of military setbacks for the United Kingdom," Koneyev noted.
However, the Soviet Union, caught by surprise, kept suffering one defeat after another and needed help badly, according to Koneyev.
"This assistance was provided quickly and efficiently. In July-August 1941, the governments of the Soviet Union, the United Kingdom and later the United States signed agreements on joint operations, on assistance during the war against Nazi Germany and on mutual trade. Allied war missions started working in the United Kingdom and the Soviet Union from late July 1941, coordinating joint deliveries and the joint defense of Northern shipping lanes," Koneyev said.
According to Koneyev, Lend Lease shipments had a material and moral effect — Soviet people realized that they were not fighting Hitler all on their own.
The first convoy set out from Whale Fjord on August 21, 1941, and arrived in Arkhangelsk only ten days later (August 31). A total of six British and one Dutch ship delivered 10,000 metric tons of rubber, 3,800 depth charges and magnetic mines, 15 Hurricane fighter jets and other equipment, George Milne, the director of the Russian Arctic Convoy Project in Loch Ewe, Scotland, recalled to Sputnik. The HMS Adventure, a UK mine layer, escorted the convoy.
The Nazis overlooked this small convoy, but the very next convoy triggered a real war involving convoy escorts pitted against German warships and submarines. The situation was made even more dramatic by severe weather conditions, including storms, icy winds and water temperatures at just above zero degrees Celsius.
The first convoy had no official name, but it was designated Dervish in line with Operation Dervish to send it. All other convoys sailing to the Soviet Union were designated PQ, the initials of Peter Quellyn, an officer serving with the British Admiralty and coordinating convoy-related issues at its Operations Committee. All convoys returning from the Soviet Union were designated QP.
In all, 78 convoys were sent to the Soviet Union. The ill-fated PQ17 convoy had 36 ships, losing 23 of them. In 1941-1945, about 3,000 British sailors were killed in action while serving with Arctic convoys. The British lost 85 freighters and 16 warships. For their part, the Nazis lost numerous aircraft and 30 submarines, one battleship and three destroyers during anti-convoy operations. For example, the Luftwaffe lost 40 aircraft while attacking the PQ18 convoy.
READ MORE: Poll: Over Half of Russians Don't Believe America Landed on the Moon
According to Koneyev, 1,398 vessels sailed with Arctic convoys in both directions during the war. The Allies lost 87 of them, including 69 in 1942, the most difficult year of the war.
The history of Arctic convoys contains many heroic and tragic pages. Suffice it to recall the famous German-made Enigma cipher machines whose encryption principles were cracked by British mathematicians. This episode was brilliantly narrated by the movie industry. After intercepting German messages, the British were able to anticipate attacks on convoys and to track Nazi warships and submarines.
Russians are Good Friends Once Friendship Made
Tens of thousands of people served on Arctic convoys, and some of them are still alive. According to Polar Convoy president Yury Alexandrov, their regional organization had over 400 veterans only a few years ago.
"Alas, time marches on, and their number has now plunged ten-fold. This is a global trend. Four years ago, the British Clubs Northern Russia and Russian Convoy were able to list only 3,500 members eligible for the Ushakov Medal award. This is pitifully small, compared to their 50,000-strong membership not so long ago," Alexandrov complained. The memory of their heroic feats must not be erased even after they are gone, he added.
Posterity and all history buffs must preserve the memory of veterans, their feats and the war, he noted.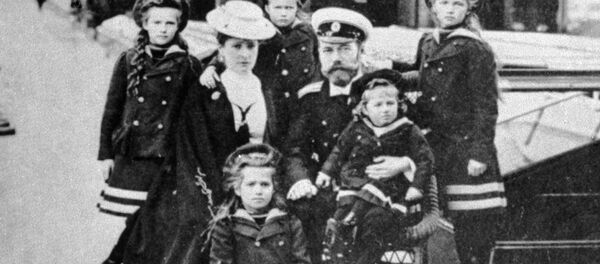 War veteran Jack Peterson from Scotland also sailed with Arctic convoys. He joined the Royal Navy in 1944 and served aboard anti-submarine warfare (ASW) ships. He sailed from Scotland to Murmansk; and, on their way back, his ships reached as far as Miami. From there, they escorted US ships to the war zone.
As a telegraph operator, Peterson often joined mixed crews of ASW ships, relaying orders and updates from British convoy commanders to captains of Soviet ships.
He said he did not understand Russian at first, and he had to use sign language.
"In the long run, came to understand each other; the Russians are very good friends, but you have to become friends first," Peterson told Sputnik.
Soviet sailors were very good and heroic fellows, he noted. Russians feared nothing and selflessly did their duty.
"They are very good soldiers, it is good to have them as allies, and Hitler was doomed while facing such enemies," Peterson added.
Convoy Had to Abandon Stary Bolshevik
Taras Goncharenko from St. Petersburg sailed from the United States to the northern and eastern Soviet Union, as well as to Dudinka and Tiksi via the Northern Sea Route. He also sailed from the United States to Vladivostok across the Pacific Ocean. When he served aboard the Stary (Old) Bolshevik, the ship developed a malfunction and had to call at a Japanese port in southern Sakhalin. At that time, the Soviet Union and Japan had signed a neutrality pact, and Japanese authorities allowed the Russians to drop anchor there.
"They allowed us to dock for only two-three hours, and we barely had time to patch up the ship," Goncharenko noted.
Goncharenko recalled the heroic feat of the Stary Bolshevik's crew.
"The Stary Bolshevik was loaded in New York City, storing high-octane gasoline, explosives and aircraft. After arriving in Reykjavik, it waited for the PQ16 convoy there. That convoy was really big, consisting of 36 transports and escort ships," Goncharenko continued.
But the Nazis hit the convoy hard, as it struggled to reach its destination.
"A total of six transports went down, and two, including the Stary Bolshevik, were disabled. A Junkers bomber jumped out from the clouds, damaged the forecastle and killed the entire machine gun crew. The ship caught fire, with Captain Ivan Afanasyev ordering all sailors to extinguish it," Goncharenko recalled.
READ MORE: Russian FM: No Evidence Indicted Russians Linked to Military Intelligence
A British corvette approached the Stary Bolshevik, with its officers suggesting that the Russians abandon their vessel and scuttle it, so that the enemy would not take it. But the captain decided to stay aboard and to continue fighting the fire.
"The convoy's commanders warned that they were leaving because they had no right to stop and wait for us. The Stary Bolshevik was left to its own devices. Another Junkers bomber emerged from the clouds, only to be downed by the Russians. The crew put out the fire, repaired the steering system and sailed to Murmansk," Goncharenko noted.
When the charred Stary Bolshevik docked, local authorities had trouble identifying it, the veteran said ironically. The ship was awarded the Order of Lenin for this feat, with three crew members becoming Heroes of the Soviet Union.
Contribution of Lend-Lease to Victory
Historians continue to argue about the contribution of Lend Lease shipments to victory. In all, 50 percent of allied shipments were delivered to Murmansk and Arkhangelsk.
"Lend Lease shipments accounted for 4 percent of the entire Soviet wartime industrial output and were like a drop in the bucket. But, considering the overall breakdown in terms of various goods, this drop turned into a sea. During the war, the Soviet Navy received almost 100 percent of its new escort and amphibious landing ships, over 70 percent of all minesweepers and almost 60 percent of large submarine chasers, as well as almost all onboard radar and sonar systems, from the United Kingdom and the United States," Koneyev said.
The Allies also received precious goods from the Soviet Union, including timber, ores and chemicals. It is also hard to overestimate their importance for the British war effort.
According to Milne, the most important thing was a valuable experience of cooperation and allied relations as the Russians and the Anglo-Saxons showed that they could unite against such a formidable enemy as Nazi Germany.