Sens. Sanders (I-VT) holds the strongest advantage over US President Donald Trump with 44 percent support to 32 percent, according to a Politico/Morning Consult poll released Wednesday. Biden, Barack Obama's vice president, leads Trump by nearly the same margin, with a 43 to 31 percent edge.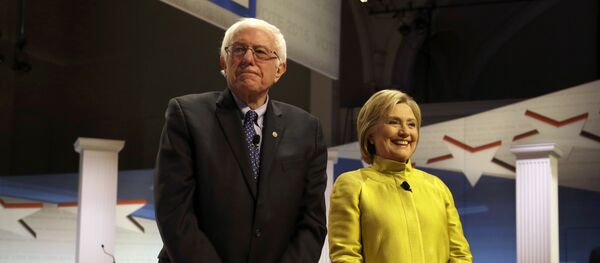 5 September 2017, 19:50 GMT
Political newcomer Sen. Elizabeth Warren (D-MA), who successfully reached office in 2012 on her first attempt, is ahead of Trump in the polls 34 to 30 percent.
Notably, in all these cases, extraordinarily high numbers of those polled opted for "undecided" — more than 20 percent. Since none of these margins of difference between Trump and a hypothetical Democratic opponent are greater than 20 percent, those undecideds are an unknown factor: they could flip a race either way.
In fact, Biden and Sanders were the only candidates whose matchups against Trump had numbers of undecideds fewer than 30 percent. For Warren vs. Trump, 36 percent of those polled were undecided. From there, more than two in five of those surveyed (40 percent) had no preference between Trump and Sen. Cory Booker (D-NJ), New York Gov. Andrew Cuomo, Sen. Kamala Harris (D-CA), former Attorney General Eric Holder and Sen. Kirsten Gillibrand (D-NY).
In those head-to-head matchups, Trump had better numbers, but by very small margins and with very high percentages of undecided responders.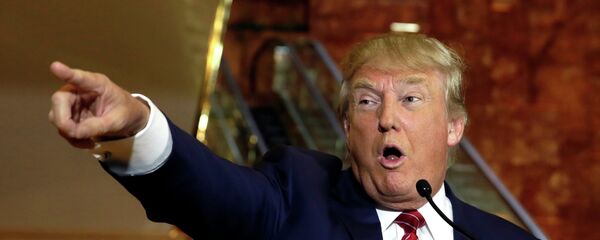 21 August 2018, 22:19 GMT
Only Sanders, Biden and Warren poll better than Trump in a head to head fight, about two years and three months from the 2020 presidential election.
The poll was conducted August 16 to 18, before former Trump attorney Michael Cohen pleaded guilty to tax evasion and campaign finance violations. The poll was also conducted before former Trump campaign manager Paul Manafort was found guilty of eight counts of bank fraud and tax fraud by a jury in northern Virginia.