Sanctions that the United States has reinstated on Iran have been more effective than expected, Reuters wrote, citing President Trump's national security adviser John Bolton.
"Let me be clear, the re-imposition of the sanctions, we think, is already having a significant effect on Iran's economy and on, really, popular opinion inside Iran," Bolton said during a visit to Israel.
The re-imposition of US sanctions has led to a sharp rise in food prices in Iran with the national currency, the rial, having lost half its value since April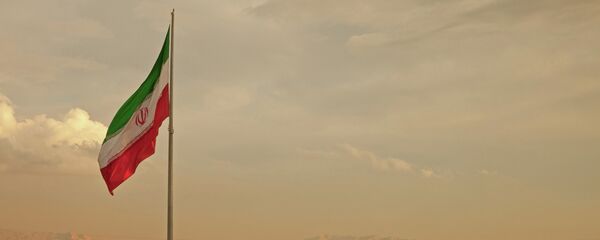 21 August 2018, 10:30 GMT
"I think the effects, the economic effects certainly, are even stronger than we anticipated," Bolton said.
The first wave of US sanctions targeting Iran's trade in gold and other precious metals, purchases of US dollars and its car industry took effect earlier this month. A second wave of sanctions to target Iran's oil sales and banking sector is scheduled for November 4.
Brussels, for its part, has pledged to protect the interests of European companies that could suffer as a result of Washington's sanctions.
On Tuesday, Germany called for Europe to set up payment systems independent of the United States if it wants to save the Iran nuclear agreement.
On May 8, President Donald Trump said he was withdrawing the US from the nuclear agreement with Tehran and promised to impose the "highest level" of sanctions on the country's energy, petrochemical and financial sectors despite objections from Europe as well as Russia and China.
European powers have been trying to make sure that Tehran secures enough economic benefits in a bid to persuade it to stay in the deal.
This has proven difficult, with many European firms wary of far-reaching financial penalties by the Trump administration.
French oil group Total has already pulled out of a major gas project in Iran and the Groupe PSA (Peugeot-Citroen Automobiles) has been considering a similar move.
"We expect that Europeans will see, as businesses all over Europe are seeing, that the choice between doing business with Iran or  doing business with the United States is very clear to them," Bolton said.
Syrian Track
With Russia calling on the European Union to contribute to the rebuilding of Syria to allow the millions of people displaced by the civil war to return to their homes, John Bolton has described this as an opportunity for Washington to press for Iranian forces to quit the civil war-torn Arab country.
He said that during the July 16 summit in Helsinki Russian President Vladimir Putin told Donald Trump that Moscow could not force Iran to leave Syria.
"But he also told us that his interest and Iran's were not exactly the same. So we're obviously going to talk to him about what role they can play," Bolton said, adding, however, that "the one prerequisite there is the withdrawal of all Iranian forces back in Iran."
READ MORE: Bolton Claims Russia 'Stuck' in Syria, Says US Has Leverage in Negotiations
Earlier in July, Bolton remarked that Syria was one area where Russia and the US "might make progress together," and that he sees possibilities for Moscow and Washington to negotiate "on helping to get Iranian forces out of Syria and back into Iran."
The US, as well as Israel, have been claiming that Iran's troops are present in Syria.
Tehran has strongly denied the claims, emphasizing that the country's presence in the Arab Republic is entirely limited to military advisors, who have been helping Damascus fight terrorists.