Italian citizens, media and the internet community at large have expressed their fury over two tourists having stripped down to their waists to bath in a fountain in the scorching hot Italian capital, right by a monument comprising the Tomb of the Unknown Soldier honoring those who perished during the First World War.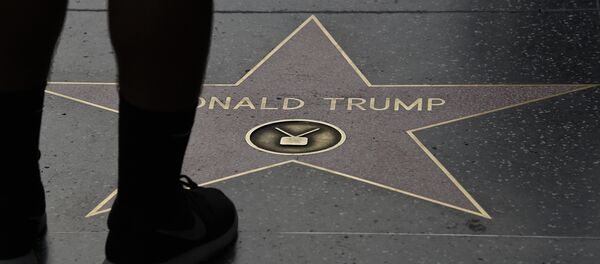 In an episode accidentally captured on camera by an onlooker and consequently published in a blog, one of the two men, who reportedly spoke English to each other, even pulled down his underpants to reveal his genitals, which immediately fueled a storm of condemnation. Luca Bergamo, the deputy mayor of Rome, rushed to comment that the behavior, which he has blasted "in the strongest terms," "offends each one of us, as well as the memory of those who died for our country."
"Behaving like this shows stupidity and ignorance and a lack of respect for the history of Rome and of Italy," he stated, rounding off that the perpetrators would be "punished with the maximum penalties possible, once they are identified.
Bergamo's rhetoric was echoed by Italian deputy Prime Minister Matteo Salvini: "Italy is not their home bathroom," he retorted.
The local police billed the incident, which occurred on Sunday, as "illegal and offensive" and stated they were trying to track the offenders down.
Italian media also chimed in the debate, with La Repubblica, one of the country's biggest dailies, portraying Rome "under siege from the new barbarians," while Corriere della Sera referred to the incident as "the longest in a long act of idiocies."
Twitter users in their turn dwelled on the fact that the incident had profaned the monument, the Altare della Patria.
Rome has had to put up with frequently unacceptable behavior by tourists who frolic in fountains, urinate in the streets and leave inscriptions on the Colosseum's ancient walls.
READ MORE: Trump Walk of Fame Star Vandal to Pay $20,000 to Bail Out His Copycat — Reports