Oscar-winning British director Danny Boyle quit the new Bond movie just weeks before shooting was due to start over "creative differences" with producers who were allegedly unhappy with his decision to focus on contemporary political tensions and over the film's Russian "villain," The Telegraph wrote, citing its sources.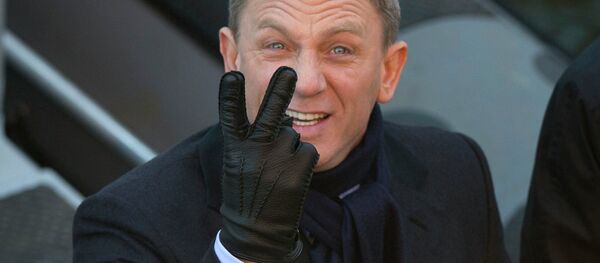 Another industry source explained the split by a dispute over whether to cast the 41-year-old Polish actor Tomasz Kot as the film's main villain.
It has been reported that it was not so much the producers Boyle clashed with, but rather the film's star Daniel Craig, who was convinced to return as 007 one more time and is understood to have a large say in casting.
Production on Bond 25, slated to commence on December 3, will likely have to be pushed back now. The film was scheduled for an October 25, 2019, release date but will potentially not reach cinemas until 2020.
In July, media reports said that James Bond would face off against a Russian villain for the first time in 20 years in his next film appearance in 2019.
For the next Bond flick, producers were after a 30-60-year-old male "from Russia or the Balkans" who is "charismatic, powerful, innovative, cold and vindictive."
READ MORE: The New 007: Who Should Be the Next Bond, James Bond?
Boyle, 61, is known for his work on films such as "Trainspotting," "28 Days Later" and "Slumdog Millionaire," and was the artistic director of the spectacular London 2012 Olympic Games opening ceremony.
He has shunned big blockbusters in favor of smaller budgets with more control in recent years.