Some media outlets and internet users rushed to draw parallels with the Watergate scandal in which President Richard Nixon was accused in 1972 of power abuse and illegally spying on his political opponents and was subsequently forced to leave office.
Mike Pence acted in concert with / in coordination with Russia's propaganda arm, WikiLeaks by reading the e-mails (Pence knew were stolen) during Trump campaign rallies

This is like Nixon openly using the stolen Watergate data to get a campaign advantagepic.twitter.com/7T9kvtIQhc

— ☇RiotWomenn☇ (@riotwomennn) 22 августа 2018 г.
I have the best crimes, crimes so huge your head will spin. My crimes are even bigger than Watergate.

Future Trump tweet.

— Keith M. (@ksecus) 22 августа 2018 г.
Donald Trump was implicated in a conspiracy to commit a felony by his personal lawyer, under oath, in federal court.

We are living through a scandal bigger than watergate. And the entire GOP may very well be complicit.

I am BEGGING this generation to vote. To care.

— Sami Ruggles (@samiruggles19) 22 августа 2018 г.
Congressman David Price noted that one should not dismiss the possibility of impeaching the president if the Democrats win a majority in Congress in November. "I expect that we will confront [impeachment]. At a minimum, we're going to confront the need to investigate a great many things." Ron Wyden went further, saying that any attempt by the president to pardon his former associates would be "high crimes and misdemeanors," which would be sufficient grounds for impeachment.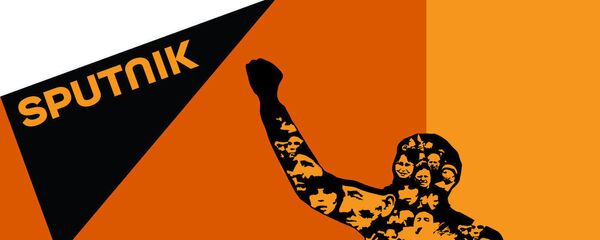 23 August 2018, 08:04 GMT
Michael Caputo, a former adviser to the Trump campaign, also weighed in the debate stressing that "this is all they [Democrats] need for impeachment."
Despite Trump's opponents' jubilation, the impeachment idea may be a bit too far-fetched and not realized any time soon, according to The Washington Post, as "under long-standing legal interpretations by the Justice Department, the president cannot be charged with a crime."
Addressing his potential removal from office, with the idea being put forward by many Democrats following Michael Cohen's pleas, President Trump noted that the impeachment would "crash" the US stock market and the economy at large. "I think everybody would be very poor. Without this thinking, you would see numbers you wouldn't believe," Trump said in an interview that aired Thursday with "Fox & Friends."
However viable the suppositions may turn out, the Twitter community demonstrated a quick response by promoting the #impeachTrump hashtag on the social network. Many have even come up with a plethora of hilarious memes on the subject, referring to Trump's "vicious cycle," which is "threatening our democracy, and "it's just straight up evil," one user concluded.
One user essentially drew a comparison with one of Trump's predecessors, Bill Clinton:
Many Twitter users have supported the president, saying impeachment contemplations are "a horrible Democratic strategy."
Earlier, President Trump fired back after Michael Cohen's testimony to as many as eight felony counts including campaign finance violations, which directly implicated Trump paying to silence two women speaking about Trump's alleged liaisons on the side. He took to Twitter on Wednesday condemning his former confidant for inventing things "in order to get a 'deal' from federal prosecutors." "If anyone is looking for a good lawyer, I would strongly suggest that you don't retain the services of Michael Cohen!" he mockingly tweeted.
READ MORE: Bernie Will Have Won: Sanders Crushes Trump in 2020 Presidential Poll
On Tuesday, Trump's former lawyer Michael Cohen admitted to making hush money payments to two women at the request of then Republican presidential hopeful Donald Trump. The women are widely believed to be adult film star Stormy Daniels and Playboy model Karen McDougal, neither of whom have actually remained silent about their relationship with the president and whose testimonies on the amount of money, meanwhile, coincided with what was heard in court.