The Fayetteville Police Department appears to have solved a cold case they've been tracking since 2006, when two sexual assaults were reported within days of each other at the King's Grant Condominiums on Ramsey Street. The other crimes were reported in the same area, and thus the assaulter was given the moniker "Ramsey Street Rapist."
"We are committed to getting justice for each and every one of the victims in these cases and to holding this defendant accountable for his actions that really startled and rattled our community years ago," District Attorney Bill West of Cumberland County told reporters at a news conference. "This individual has been in our community, walking around our streets for the last 10 years, probably smirking, thinking he got away with this. Well, he didn't."
Cops said they used DNA collected 12 years ago to link Bowden to the crimes, sending it to a Virginia-based company to run tests. "They were able to triangulate and figure out a strong person of interest for us," Fayetteville Lt. John Somerindyke said.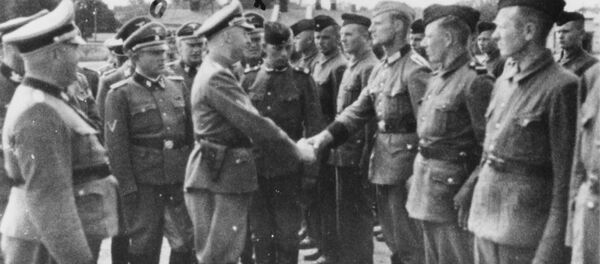 21 August 2018, 09:50 GMT
While Bowden has only been charged in connection to six cases between 2006 and 2008, one woman told local media that she was jogging when Bowden raped her in the woods last year.
"All these cases are important to us. Our victims, more importantly, are important to us, and we're going to do whatever it takes to get them justice," Somerindyke said.
Police said the charges against Bowden include: "First Degree Forcible Rape (three counts); First Degree Forcible Sex Offense (three counts); Second Degree Forcible Rape (four counts); Second Degree Forcible Sex Offense (13 counts); First Degree Statutory Rape, Indecent Liberties with a Child and First Degree Kidnapping (six counts); First Degree Burglary (five counts); Felony Larceny (two counts); and Felony Possession of Stolen Goods (two counts)."
Bowden's bond was set at $18.8 million. On Thursday, he saw his first day in court.