Weisselberg is reportedly listed by prosecutors in criminal papers regarding the Cohen case as "Executive 1," NBC News reported, citing a person familiar with the case.
Cohen pleaded guilty on Tuesday to eight charges, which included tax fraud, making false statements to a financial institution and campaign finance violations. The once-loyal Trump lawyer noted in court that at the direction of the "candidate for federal office," he had arranged payments "for the principal purpose of influencing an election."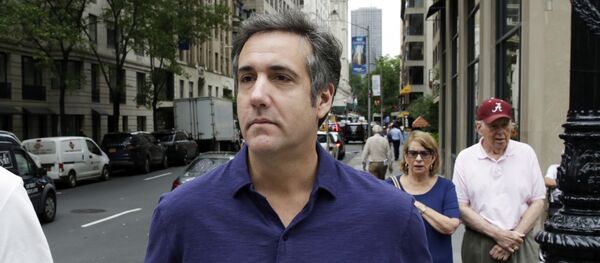 23 August 2018, 17:23 GMT
This admission, according to Deputy US Attorney Robert Khuzami, was related to hush payments made to Playboy model Karen McDougal and adult film actress Stormy Daniels. McDougal and Daniels were paid $150,000 and $130,000, respectively, in exchange for staying silent about their past affairs with Trump. "These are very serious charges and reflect a pattern of lies and dishonesty over a long period of time," Khuzami said outside the New York courthouse.
According to court documents, when Cohen sought his reimbursement for the payoffs, he submitted false invoices to "Executive 1" at the "candidate's company." The invoices were part of a monthly $35,000 payment established to compensate Cohen for Daniels' payoff. In total, after tossing in additional service fees and a $60,000 bonus, Cohen's reimbursement added up to $420,000.
For the next 12 months, Cohen was expected to send invoices, which he first filed for on February 14, 2017. The invoice listed in the documents reads, "[p]ursuant to [a] retainer agreement… payment for services rendered for the months of January and February, 2017."
Here is where Executive 1, aka Weisselberg, comes in and is described as forwarding Cohen's notice to another employee at the "company," requesting them to "please pay from the Trust. Post to legal expenses. Put 'retainer for the months of January and February 2017' in the description.'"
"In truth and in fact, there was no such retainer agreement, and the monthly invoices Cohen submitted were not in connection with any legal services he had provided in 2017," prosecutors explained in the filings.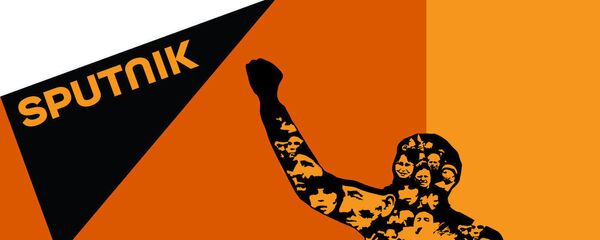 23 August 2018, 08:04 GMT
Weisselberg was brought into the Cohen investigation in July after Lanny Davis, Cohen's attorney, released audio conversations from September 2016 in which Trump and Cohen are heard discussing how to handle paying off McDougal. In the tapes, Cohen is heard saying that he spoke with Weisselberg "about how to set the whole thing up," according to the Business Insider.
News of Weisselberg's immunity comes a day after it was reported that David Pecker, the CEO and chairman of American Media Inc., which publishes the National Enquirer, was granted immunity by prosecutors in exchange for information on Cohen's involvement in nondisclosure deals with Trump's mistresses. It was also revealed on Thursday by the Associated Press that Pecker kept documents detailing damaging stories of Trump hidden inside a safe along with information on hush payments.
Pecker, a longtime friend of Trump, became involved in the matter by purchasing stories ahead of the 2016 presidential election that could damage 45's image. Using "catch and kill" tactics, Pecker prevented McDougal's story from ever being published.
And that's still not all. Late Thursday, it was also revealed that prosecutors were considering filing criminal charges against the Trump Organization and two of its top officials for their roles in handling Cohen's monthly payments. Officials are also looking into how the company reported Cohen's reimbursement on business filings. According to the Washington Examiner, if investigators find that company officials intentionally lied on documents, they could see charges ranging between misdemeanors and low-level felonies.
Cohen is presently free pending his sentencing, which is scheduled for December 12.