Pope Francis will arrive in Ireland on Saturday and is expected to meet with survivors of clerical sexual abuse during the visit in an apparent bid to initiate direct dialogue and potential reconciliation. On Monday, the pope released an open letter, in which he directly addressed for the first time the accusations of sexual abuse by priests.
In 2009, a report commissioned by the Irish government showed that the Archdiocese of Dublin and other authorities of the Catholic Church in Ireland hushed up clerical child abuse from January 1975 to May 2004.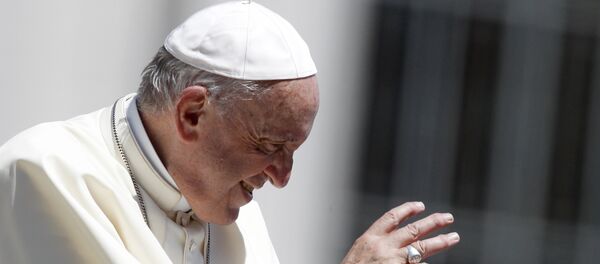 23 August 2018, 19:04 GMT
In the most recent episode, a grand jury report revealed on August 14, 2018, a massive cover-up of child sexual abuse and rape of more than 1,000 children by at least 301 Roman Catholic priests in the US state of Pennsylvania. Greg Burke, a spokesman for the Holy See, responded two days later, expressing "shame and sorrow" over the report.
Moreover, in late July, Pope Francis accepted the resignation of Australian Archbishop Philip Wilson of Adelaide, who was found guilty of covering up a priest's sexual abuse of minors in the 1970s.
Lack of Concrete Measures to Tackle Abuse Issue
Specific action is needed to protect children from abuses, the advocacy director stressed.
"Certainly in relation to the letter he [Pope Francis] put out the other day there was a hint he was taking things maybe a little bit more seriously but he still failed to identify any concrete steps that the Vatican might take to truly acknowledge any role the Vatican may have played in covering up childhood sexual abuse in the past. [We need] concrete steps in how he might implement child protective measures in the Church around the world," Kenny, specializing in supporting survivors of child sexual abuse, said.
READ MORE: 'Irish Flag Should Not Be Disrespected' During Protestant Anniversary in Ulster
Despite some welcoming the pontiff's emotive admission, others appear to be more skeptical, with Irish Prime Minister Leo Varadkar vowing not to "skirt over" the issues of child abuse during his impending meeting with Pope Francis in Dublin.
"Since we've established our organization we've been agitating for very stringent protection measures in the Irish Church, and to be fair the Church here has done a lot in that area, but unfortunately the same cannot be said for the Church elsewhere in the world, and we very much have concerns as to the Church in the third world countries where measures may not be as strong in terms of child protection," Kenny stressed.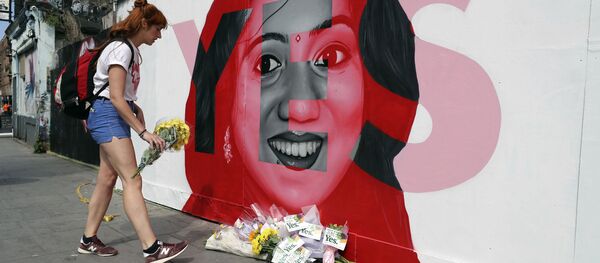 In his letter, at times stressing elements of Saint Paul's biblical letter to the Corinthians, Pope Francis laid emphasis on the shared pain of the Christian community over a large number of incidents of criminal conduct by members of the clergy, stating that he acknowledged "the suffering endured by many minors due to sexual abuse, the abuse of power and the abuse of conscience perpetrated by a significant number of clerics and consecrated persons."
"That was a disappointing part of his letter as Irish survivors have been hearing these palliatives for years but [seeing] very little in terms of concrete measures from the Vatican, and that seemed to be repeated a little bit recently. There was some hope when he took over but I think that's dwindling fast here in Ireland," Kenny noted.
Waning Influence of Church in Ireland
According to Kenny, the waning influence of the Church in Irish society has provided abuse victims with the opportunity to speak freely as to their experience and hope for a settling of accounts.
"It's [the Church's] relevance is profoundly less than it was… in terms of my own generation, the Church just doesn't have the hold it had in the past. People are a lot freer to challenge it than in the past and I've seen a lot of survivors recently come out and speak for themselves than ever before, which is great, but it's also very trying for people. It just goes to show the pain doesn't go away," Kenny said.
READ MORE: Irish Hit Out at Use of Children with Down's Syndrome Before Abortion Vote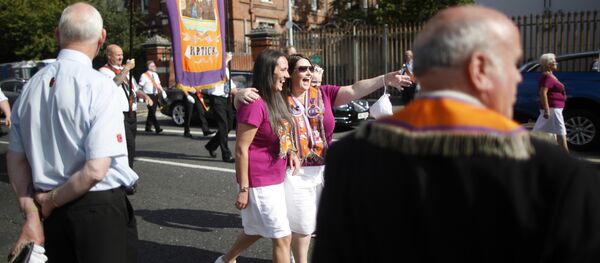 She also argued that child abuse itself was hardly unique to the Catholic Church, with such crimes as being a product of both unequal power relations and large-scale unaccountability in wider society.
"It's more about any institution being able to wield that much power in society without accountability… There's been a lot more exposure on the Catholic Church but I have no doubt other organized religions experience similar things. Ireland is not unique in that way. We work with a lot of people who have been abused and the dynamic is not unique," Kenny pointed out.
However, abuse is not something specific to the Catholic Church only, according to Kenny.
"We've had cases in day schools here, horrendous family cases, so sexual abuse itself is the issue rather than the institution itself. But it's certainly the power dynamic that surfaces again and again… Sadly, children are the most vulnerable people in our society… And sadly, the frustration here is that the Vatican doesn't recognize… that Irish people know that whatever they did… the Church put themselves before children," Kenny underlined.
READ MORE: Case Unsolved: 25 Years After IRA Bombing in London Police Reveal 'Blitz' Images
During his visit to Ireland, Pope Francis is expected to give a speech at Dublin Castle, meet with state officials as well as to attend the Festival of Families in Croke Park Stadium. On Sunday, he will deliver a mass in Phoenix Park prior to his eventual departure for Rome.
The visit constitutes the first Papal appearance in Ireland since 1979 when Pope John Paul II was greeted by an estimated 2.7 million people during a three-day visit.