"The Department of State, acting under authority delegated to the Secretary of State pursuant to Executive Order 12851, has determined pursuant to Section 306(a) of the Chemical and Biological Weapons Control and Warfare Elimination Act of 1991 that the Government of the Russian Federation has used chemical weapons in violation of international law or lethal chemical weapons against its own nationals," the yet to be published notice to the Federal Register said on Friday.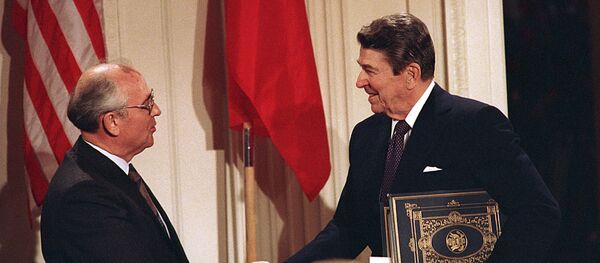 22 August 2018, 21:04 GMT
However, the notice added that "it is essential to the national security interests of the United States to partially waive the application of the sanctions". Washington also to exempt Exports and reexports of goods and technologies important for the space cooperation and safety of flight.
The sanctions will be applied to the arms sales and also deny any financial assistance, credit, or credit guarantees to Russia.
Addressing the restrictions, Russian Foreign Ministry spokeswoman Maria Zakharova stated that the US sanctions would "certainly bring nothing but additional tension."
READ MORE: Coincidence? US State Dep't Creates Post Named After Russian Missile SARMAT
The new round of sanctions was announced by Washington on August 6 in connection with the poison attack on former Russian intelligence officer Sergei Skripal and his daughter Yulia in the British city of Salisbury in March. Britain and its allies, including the US, accused Moscow of orchestrating the attack.
Russia has repeatedly denied any role in the incident, offering its assistance to the UK in the investigation. However, London has refused to provide information on the case, including any evidence on alleged Russian interference.