On Friday, the Japanese Ministry of Economy, Trade and Industry announced that it would allocate $40.4 million to be used for the private-sector development of high-performance batteries, motors and other equipment for flying cars, Japan Times reported Saturday. The use of flying cars will help to solve the problem of traffic jams in big cities, according to industry reports.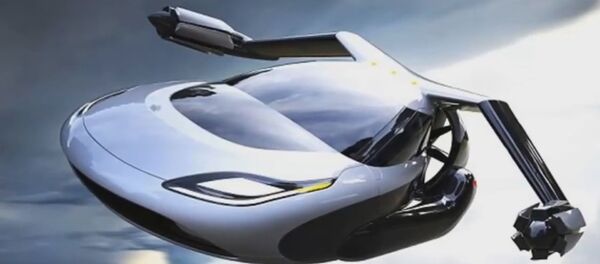 9 November 2017, 00:16 GMT
Last year, Japanese authorities said that unmanned taxis could be used in the country's capital of Tokyo during the 2020 Summer Olympic Games.
The new panel is expected to outline a plan including design, development and technological standards by the end of the year. Boeing Co., NEC Corp., a Toyota Motor Corp.-backed startup called Cartivator, ANA Holdings Inc., Japan Airlines Co. and Yamato Holdings Co., will participate in the panel.
Delegates representing the companies will meet Wednesday for their first monthly meeting.
Flying cars are a closer reality than most realize, as many companies are attempting to get a head start.
On August 9, the US Army Research Laboratory (ARL) and transportation company Uber Elevate — Uber's flying car division — christened their partnership at the University of Texas at Austin with several days of planning and presentations that featured UT aeronautical experts, Sputnik reported last week.
"UT is uniquely positioned to contribute to this new technology, and Uber has recognized that," said Jayant Sirohi, associate professor in UT's Department of Aerospace Engineering and Engineering Mechanics and the UT team leader on the project, according to UT News.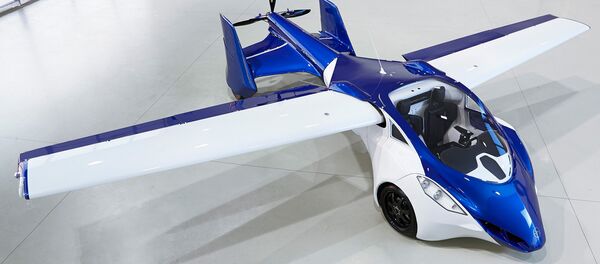 20 October 2016, 15:50 GMT
"In addition to the technical expertise we bring to this area, we also already have a rig to test new rotor configurations right here on campus."
Uber announced in May a partnership with the Army to develop an ultra-quiet VTOL aircraft that could also be used as a taxi, Sputnik reported, just as it was also announcing the Urban Air Mobility Project with NASA to create a system that would govern the skylanes to make those aerial taxis work. ARL and Uber will split a $1 million government grant for the project.
Uber has invested $23 million to develop services for flying cars in a new facility in Paris, France, over the next five years.
Although flying car technology is on the horizon, it will still require regulatory approval, which can take years.