Study author Jonathan Mummolo conducted a statistical analysis on crime rates and officer safety data from Maryland, using an expired law — in effect between 2010-2014 — required that police agencies submit reports on how often they use SWAT teams.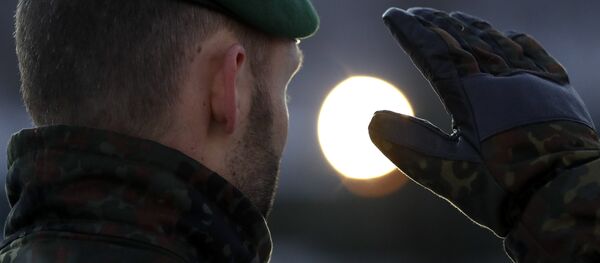 26 August 2018, 21:23 GMT
SWAT (Special Weapons And Tactics) teams are intended to be used in emergency service and specifically for hostage, armed standoff and barricade situations in which heavily armed and armored troops assault an area after negotiations have broken down.
The study revealed that after controlling for variables such as local crime rates, a 10-percent increase in the black population resulted in a 10-percent increase in the chance of that zip code being "swatted" by an emergency service response team, but not routinely for the purpose for which they are intended.
"Given the concentration of deployments in communities of color, where trust in law enforcement and government at large is already depressed, the routine use of militarized police tactics by local agencies threatens to increase the historic tensions between marginalized groups and the state with no detectable public safety benefit," Mummolo wrote in his study.
"While SWAT teams arguably remain a necessary tool for violent emergency situations, restricting their use to those rare events may improve perceptions of police with little or no safety loss," he noted.
The study found that an overwhelming 90 percent of SWAT deployments in Maryland over five fiscal years were conducted to simply serve search warrants.
In the study no evidence came to light proving that a SWAT team decreases crime or enhances officer safety, although the heavily militarized teams are often described as being integral tools to combat dangerous situations.
In addition, Mummola examined how the use of SWAT teams impacts the public perception of police. In two surveys, he showed volunteers stories about a police chief requesting a budget increase.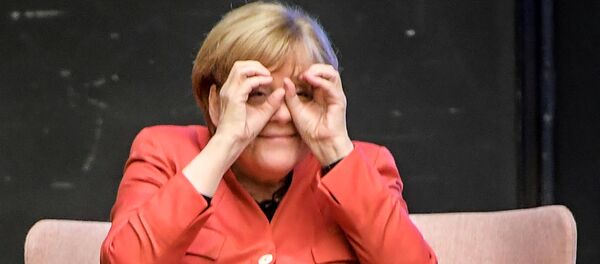 25 August 2018, 11:12 GMT
Volunteers received one out of four photos with the story. One photo showed a group of officers in traditional blue uniforms while the other three photos depicted heavy militarization gear.
"The control image featured five male, traditionally uniformed officers (e.g., blue uniforms, brimmed caps, and standard sidearms). The 'low' militarization conditions showed five male officers with 'riot gear' and batons or with body armor and assault rifles. The 'high' militarization condition added an armored vehicle," according to the study.
Study results showed that people assumed that the locations where there were militarized cops had higher crime. Revealingly, observers were also less trusting of police in those places.
"The high militarization condition in the survey caused a statistically significant 2.2-point increase in the perceived level of crime in the vignette city and, strikingly, a 3.2-point drop in respondents' desire for more police patrols in their own neighborhoods," the study stated.