North Korea's state newspaper Rodong Sinmun blamed the United States of "double-dealing" and "hatching a criminal plot" against Pyongyang, after Pompeo's visit was postponed.
"Such acts prove that the US is hatching a criminal plot to unleash a war against the DPRK and commit a crime which deserves merciless divine punishment in case the US fails in the scenario of the DPRK's unjust and brigandish denuclearisation first," the newspaper said.
READ MORE: US Paid No Money to N Korea for Return of Remains of Its Troops — State Dept.
The newspaper stressed that US special units in Japan were staging an air drill targeted at "the infiltration into Pyongyang", according to a South Korean media outlet.
"We cannot but take a serious note of the double-dealing attitudes of the US as it is busy staging secret drills involving man-killing special units while having a dialogue with a smile on its face," it noted.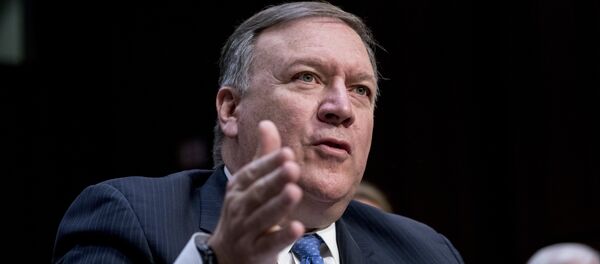 According to a spokesman at the US Embassy in Seoul, there was no information on the alleged drill in the newspaper.
The relationship between the US and North Korea improved in the last months, with North Korean leader Kim Jong-un attending a top-level summit with Trump in June in Singapore.
Though, the US has repeatedly stressed that sanctions against DPRK will remain in place until the communist country attains complete denuclearization.