Russian military aircraft did not carry out any combat missions near border between Afghanistan and Tajikistan, Russian Defense Ministry said in a statement.
According to Khalil Asir, an Afghan government official, the bombing started after two Tajik border guards were killed in a clash with the Taliban.
Eight Taliban insurgents were killed and six others were wounded in the bombing, he added.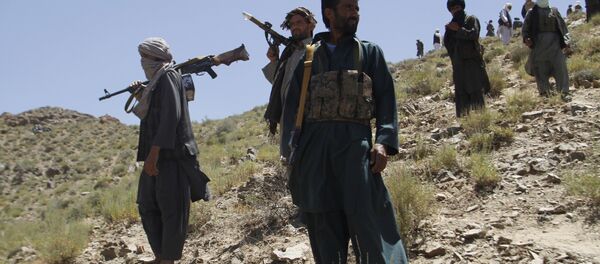 13 August 2018, 14:44 GMT
The Taliban has confirmed that there was a clash in the area and that it was followed by an airstrike.
Russia and Tajikistan have not yet commented on the incident.
Afghanistan's government forces have been waging operations against Daesh* and the Taliban* movement for years, with the Afghan National Defense and Security Forces conducting joint counterterrorist operations across the country.
Nevertheless, the bloodshed in Afghanistan continues.
*Daesh (also known as ISIS/ISIL/IS) and the Taliban are terrorist groups, banned in Russia