The 42-year-old Argento is still expected to appear in the first seven episodes of the season, which cover auditions. However, multiple source report that she will be replaced by a new judge when the program begins airing live October 25. It has not yet been revealed who the new judge taking her place will be. Producers for the show have also not yet released an official statement stating that Argento has been cut loose.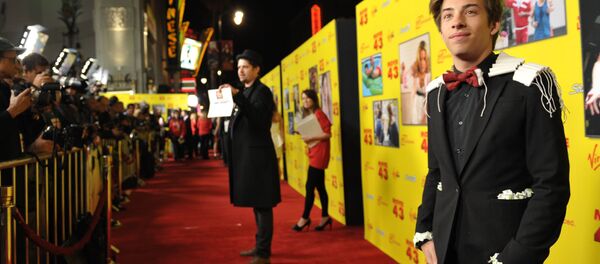 22 August 2018, 22:55 GMT
Following the allegations, Sky Italia, the Italian digital satellite television platform on which "X Factor Italy" is aired, said in a statement, "We want to be very clear: If what the New York Times reports is confirmed, this would be completely incompatible with the ethical principles and values of Sky and therefore — in full agreement with FremantleMedia — we would cease the collaboration with Asia Argento."
Former child actor Jimmy Bennett, who is now 22 years old, recently accused Argento of sexual assault. Bennett claims that Argento kissed him, performed oral sex on him and had sex with him at the Ritz-Carlton in Marina del Rey, California, in 2013, when he was 17, according to report last week by the New York Times. The age of consent in California is 18.
Only a few months before Bennett's allegations became public, Argento had returned to the spotlight as one of the first and highest-profile women to publicly accuse Hollywood producer Harvey Weinstein of sexual assault.
Documents handed to the Times detailed a $380,000 hush payment to Bennett and a selfie dated May 9, 2013, showing the two lying in bed together. Per the Times, part of the settlement agreement noted that the image would be handed over to Argento, giving her the rights to it.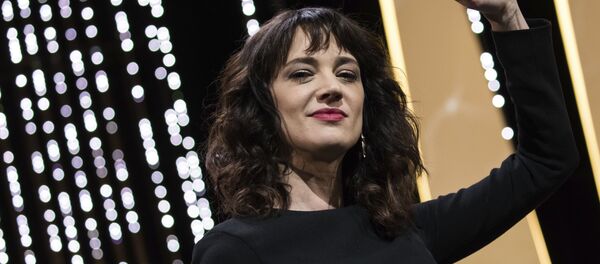 21 August 2018, 14:44 GMT
Last week, Argento released a statement saying that she "strongly" denies the allegations and opposes "the contents of the New York Times article." According to Argento, the payments were meant to help Bennett out of his financial troubles at the time, and she stressed that much of the money came from her boyfriend, the late Anthony Bourdain.
However, on August 22, TMZ published additional evidence of the encounter between Bennett and Argento. Text messages the website obtained appear to show a recent conversation between Argento and a friend in which the actress admits to sleeping with Bennett. Argento also claims in the texts that she was not aware of Bennet's age at the time, and that Bennett initiated the sexual encounter, according to TMZ.