On Saturday, Russian Defense Ministry spokesman Maj. Gen. Igor Konashenkov said that militants in Syria were preparing a provocation to accuse Damascus of using chemical weapons against civilians in the province of Idlib. The official noted that the unfounded statements by Western officials might be an indirect confirmation of the preparation of another act of aggression against Syria.
"This morning the Prime Minister Theresa May spoke with President Erdogan of Turkey … They discussed a number of their shared priorities. They both expressed their concerns about the escalating military action by the Syrian regime in north-west Syria putting millions of civilians at risk, and the potential for further – illegal – use of chemical weapons," the statement read.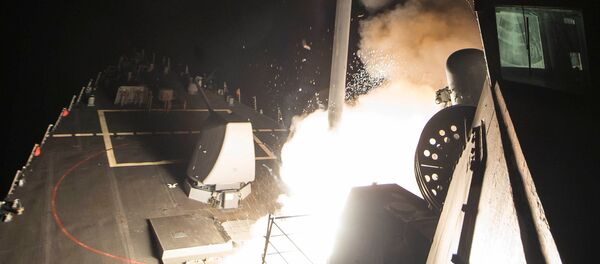 27 August 2018, 12:03 GMT
The sides also stressed the importance of maintaining stability in the Middle Eastern region and preventing the deterioration of humanitarian situation in Syria, according to the statement.